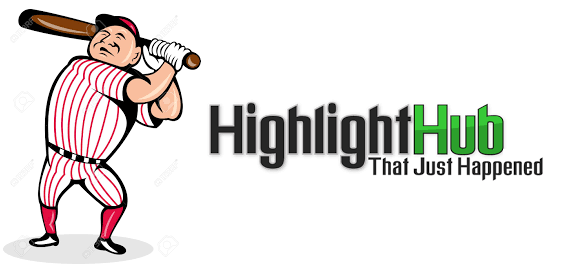 BLOCK # 1 HIGHLIGHTS

Week # 3 - Game 3: Airway Heights Spartans at Piney Creek Palookas

THE PINEY CREEK "NO-HITTER" TEAM

COLIN McHUGH JAKE McGEE ADDISON REED CHAD GREEN
The Piney Creek Palookas pitching staff gave the fans an evening that they'll never forget by tossing a combined no-hitter! The tension started to build around the 6th inning. By the 9th inning the crowd was electrified. Piney Creek had 11 hits for the night.
The win went to Collin McHugh (1-0) who allowed no runs and no hits in 5 innings. He was followed by Jake McGee who pitched a perfect 6th innings. Addison Reed followed with a seemless 7th inning. Chad Green finished the game off with 2 hitless innings (only allowing 1 baserunner via a walk). Matt Boyd (0-1) was charged with the loss. He gave up 3 runs, 3 hits and a walk in only 2/3 of the 1st inning.
"You probably have a better chance of winning the Colorado lottery than this happening," said McHugh who got credit for the win, "I don't expect it to sink in for awhile." he said. "You know, it's hardto say who was better, the starter or the bullpen!... but we're a solid group of guys, and we always try to play as a team."
Week # 1 - Game 2: Mississippi Big Orange at Northwest Ohio Franconians
BOB GALVIN IS BACK.....
Chris Taylor smashed 2 homeruns and had 3 RBI as the NW Ohio Franconians really laid it on the Mississippi Big Orange 12 to 2 behind the help of (count 'em) 8 HOME RUNS...
Taylor was a one-man wrecking crew. He clubbed a solo home run in the 1st inning, doubled in the 3rd inning, doubled in the 5th inning and cleared the fences for a two-run home run in the 6th inning. NW Ohio had 14 hits overall, while Mississippi had 6.
The winning pitcher was Jameson Taillon (1-0) who allowed 2 runs in 5 and 2/3 innings. The losing pitcher was Anibal Sanchez (0-1). He surrended 6 homeruns in his 4 and 1/3 innings.
"I had good swings and the "Random Number Generator" was really working well for us tonight," Taylor said, "Everything felt right".
For the Series...NW Ohio won 2 of 3 games.
NW Ohio wins Game # 1 -- 4 to 3 as Carlos Santana homers in the 12th inning.
Mississippi wins game three 7-4 behind homers by Starling Marte and Curtis Granderson.
For the Series... Northwest Ohio clobbered a total of 11 HOME RUNS! (Can you say... BOOM!!)
Week # 4 - Game 3: Kessel Smugglers at Kona Coast Coffee Growers

While Robbie Ray was vying for his no-hitter, Matt Harvey held the Coasters pretty much in check, allowing only 2 runs in the first five innings. Then the sixth inning ruined his pitching line. As part of 6-run sixth inning, Marcell Ozuna hit a grand slam when Nomar Mazara leapt and could not hold onto the wall scraper.

Robbie Ray had a no-hitter into the ninth inning until Manny Machado got a 3-12 roll for a pure single to break up the no-no. This is the closest no-hitter chance in the history of the Kona Coast Coffee Growers.
Week # 2 - Game 3: Suffolk Swashbucklers at Kona Coast Coffee Growers
Game 3: Swashbucklers 5, Kona Coast 2. C.J. Cron played long-ball, hitting homeruns in his first two at bats. Cameron Rupp added another solo shot of loser Robbie Ray. David Price pitched 6 strong innings but the bullpen wobbled in the Suffolk victory. Tyson Ross, after loading the bases, got a 7th inning-ending double play, and Enny Romero got through the ninth, allowing one run but faced the tying run at the plate before striking out PH Ryan Hanigan to end the game.
Some factoids: Suffolk swatted 6 HRs in the series to just 1 by Kona Coast. Five of the Suffolk HRs were with nobody on base. Kona Coast stranded 24 runners, compared to 14 for the Swashbucklers.

Some News from the Albany Internationals....
The Internationals managed to squeeze out a 6-3 home stand, winning each of the series 2 games to 1 vs division rivals.

Pitching, surprisingly, dominated the first six games vs Long Island and Richmond, before Albany and Busters showed more punch in the final series.
Also a nice statistical anomaly for the statheads among us- Albany finished the ho
mestand

with

a team ERA of 2.54 and a team batting average of .254

BLOCK # 2 HIGHLIGHTS
BLOCK # 3 HIGHLIGHTS
In the most unlikely series probably played this season (or maybe the past few seasons), Kona Coast somehow wins 2 of 3. For the first game and a half+, the Micro Brewers outscored Kona Coast 17-3. But Game 2 had an epic bullpen fail for Grand Rapids, and then, in Game 3, Kona Coast somehow beat Max Scherzer 1-0 on an unearned run (but it was his own fault!).
Game 1: Micro Brewers 11, Coffee Growers 3. The Micro Brewers took a 2-0 lead into the sixth inning and then played batting practice with the Kona pitching staff, scoring a combined 9 runs over the sixth and seventh innings. Every Grand Rapids hitter, except Didi Gregorius, got at least one hit AND scored at least one run. The Micro Brewers accumulated 15 hits, and were 7 for 16 with RISP. Marwin Gonzalez was 3-for-5 with 3 RBIs and homerun. Ariel Miranda got the win and Brian Duensing got the rare 3-inning save credit.
Game 2: Coffee Growers 8, Micro Brewers 6 – on a Mad Bum PH, walk off, grand slam. Erasmo Ramirez pitched 7 shutout innings and the Micro Brewers had a 6-0 lead going to the bottom of the 8th inning. Then the most improbable win of probably the history of Kona Coast began. With one out and Ramirez still on the mound, Todd Frazier doubled and Jarrod Dyson walked. Marcell Ozuna homered to cut the lead in half at 6-3. Call in Yusmeiro Petit, who then got out of the 8th inning with no more damage. Grand Rapids went out 1-2-3 in the top of the ninth. In the bottom of the ninth, Petit got two quick outs and the home team was down to its last out, still trailing 6-3. Rougned Odor homered to make the score 6-4. Todd Frazier walked and Jarrod Dyson singled him to second, so now the tying run (represented by the speedy Dyson) was aboard. Jose Alvarez was called upon by Grand Rapids but gave up a single to Marcell Ozuna to load the bases. Matt Barnes was called in. Roberto Perez was lifted for PH Madison Bumgarner and a 2-8 roll off Mad Bum's own hitting card generated the no doubt grand slam HR and Kona wins in a walk-off.
Game 3: Coffee Growers 1, Micro Brewers 0. In a game with only 5 total hits between the two clubs, starters Max Scherzer and Dylan Bundy struck out 8 each for their respective clubs. Neither team could get a runner past first base until the bottom of the fifth inning. Scherzer's own error put Max Kepler on base to lead off the inning. A hit and run failed by Jonathan Lucroy but Kepler was safe at second with a stolen base (the same hit and run tactic failed earlier in the game and Kepler was thrown out). Lucroy then walked, Scherzer's only walk allowed of the game. Scherzer then retired the next two batters. Rougned Odor rolled a 1-7 and drew a "5" card on a DO 1-10, fb 11-20 chance. Kepler scored and Lucroy was throw out at the plate to end the inning, but Kona had their run. Dylan Bundy continued on, dominating. Bundy faced no more than four batters in any inning. He was pulled after getting the leadoff batter in the ninth. Craig Kimbrel first faced Marwin Gonzalez, the potential tying run, who got on via a Todd Frazier error. Kimbrel bore down and struck out Andrew McCutchen and Josh Donaldson to earn his 15th save.
__._,_.___
Attachment(s) f
BLOCK # 4 HIGHLIGHTS
WEEK 14 GAME # 2 RICHMOND BANSHEES at KONA COAST COFFEE GROWERS
Kona Coast wins two of three in a marquee series versus the powerful Richmond Banshees. In Game 2, Dylan Bundy throws Kona Coast's first no-hitter for the franchise.
Game 2: Coffee Growers 2, Banshees 0. NO-HITTER! Dylan Bundy pitched brilliantly for the Kona Coast franchise's first no-hitter. Bundy struck out nine and walked only two in his complete game but the game was not without drama. In a scoreless game, Bundy walked Nick Markakis in the fifth inning with one out, and Jonathan Schoop booted Kevin Pillar's ground ball for a 2-base error to put runners on second and third. But a GB (2B)-X by the next batter, Russell Martin, resulted in Schoop recording the out with no runner advancement. Dustin Pedroia flew out harmlessly to end the inning. After that, Bundy retired the next twelve batters in a row to finish strong. The closest thing to Bundy allowing a hit was Zack Cozart's SI 1-8, GO 9-20 with a "13" split card to lead off the 7th inning. Whew.
The game was scoreless until the bottom of the eighth as Banshee Carlos Carrasco allowed only 3 hits in his seven innings of shutout work. Richmond brought in Anthony Banda to begin the eighth and Todd Frazier doubled off Banda's card. Submariner Joe Smith came in and Austin Barnes doubled to drive in Kona Coast's first run. One out later, Jonathan Lucroy walked and Marcell Ozuna singled home Barnes for the second run of the inning. Tommy Hunter finished off the inning but the damage was done. Three quick outs in the top of the ninth and the Coffee Growers flooded the field in celebration.
BOXSCORE: 2018 Richmond Banshees At 2018 Kona Coast Coffee Growers 7/5/2018
Banshees AB R H RBI AVG Coffee Growers AB R H RBI AVG
D.Pedroia 2B 4 0 0 0 .288 A.Barnes C 3 1 1 1 .355
D.Fowler LF 4 0 0 0 .253 A.Presley DH 4 0 2 0 .346
J.Turner 3B 3 0 0 0 .296 J.Lucroy 1B 3 0 0 0 .210
M.Adams DH 4 0 0 0 .301 M.Ozuna LF 4 0 2 1 .271
Z.Cozart SS 3 0 0 0 .287 J.Dyson CF 3 0 0 0 .304
Y.Alonso 1B 3 0 0 0 .239 F.Lindor SS 3 0 0 0 .272
N.Markakis RF 2 0 0 0 .237 M.Kepler RF 4 0 0 0 .186
K.Pillar CF 3 0 0 0 .325 J.Schoop 2B 3 0 0 0 .223
R.Martin C 3 0 0 0 .162 T.Frazier 3B 3 1 1 0 .220
-- -- -- --- -- -- -- ---
Totals 29 0 0 0 Totals 30 2 6 2
Banshees........ 0 0 0 0 0 0 0 0 0 - 0 0 1
Coffee Growers.. 0 0 0 0 0 0 0 2 - 2 6 2
Banshees (53-27) IP H R ER BB SO HR PC ERA SCORESHEET
C.Carrasco 7 3 0 0 2 7 0 97 2.58 A1 C8
A.Banda LOSS(0-2) 0 1 1 1 0 0 0 6 7.56 C9 C9
J.Smith 0 1/3 2 1 1 1 0 0 16 5.14 D1 D4
T.Hunter 0 2/3 0 0 0 1 0 0 11 5.59 D5
Totals 8 6 2 2 4 7 0
Coffee Growers (46-36) IP H R ER BB SO HR PC ERA SCORESHEET
D.Bundy WIN(7-4) 9 0 0 0 2 9 0 109 2.79 A1
Totals 9 0 0 0 2 9 0
ATTENDANCE- 49,408 DATE- Monday, July 5th 2018 TIME- Night
T- 2:30
LEFT ON BASE- Banshees: 4 Coffee Growers: 8
DOUBLE PLAYS- Banshees: 1 Coffee Growers: 0
ERRORS- Z.Cozart, F.Lindor, J.Schoop
DOUBLES- A.Barnes(8th), T.Frazier(17th)
RBIs- A.Barnes(18th), M.Ozuna(52nd)
STOLEN BASES- J.Dyson(16th)
WALKS- J.Turner, N.Markakis, A.Barnes, J.Lucroy, J.Dyson, F.Lindor
STRIKE OUTS- D.Fowler-2, J.Turner, M.Adams-2, Y.Alonso, K.Pillar-2, R.Martin,
A.Barnes, J.Lucroy, M.Ozuna, J.Dyson, M.Kepler-2, J.Schoop
GIDP- J.Lucroy
RLISP 2-out- M.Kepler-3, J.Lucroy, D.Pedroia-2
TEAM RISP- Banshees: 0 for 2 Coffee Growers: 2 for 8
WEEK 17 # 3 RICHMOND BANSHEES at PINEY CREEK PALOOKAS
Kenta Maeda reeled off a total of 10 strikeouts as the Richmond Banshees defeated the Piney Creek Palookas by the score of 3 to 2 at Centennial Field.
Maeda (6-2) had a solid outing for Richmond. He surrendered 9 hits and no walks in 6 and 2/3 innings. Richmond managed 9 hits in their victory.
Dellin Betances preserved the game for Maeda, recording his his 16th save. The loss was charged to Corey Kluber (8-6). He allowed 3 homeruns in 7 and 2/3 innings of work. .... but also had 11 K's
When asked about his performance against Piney Creek, Maeda said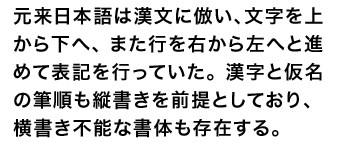 "Ah.....Every-ting felt graaa. I had good fastball, I frell I could fro it by Honorable Opponent and everybody to-day."
BLOCK # 5 HIGHLIGHTS
BLOCK # 6 HIGHLIGHTS

WEEK 24 - WRIGLEY RAIDERS at CHICAGO MOB
With a chance to catch Wrigley in the division race, Mob barely wins game 3 to avoid a sweep.

 9/10 

WRR

 7 13 1 CHM  4 10  0      J.Urena (10-7)        M.Gonzalez (6-8)
 9/11 

WRR

 6 12 1 CHM  4 10  0 10   T.Cahill (2-2)        N.Martinez (2-1)
 9/12 WRR  3  9  0  

CHM

 4 5 1      T.Blach (5-11)        J.Fields (3-2)


Gm1: Death by a thousand cuts for Chicago. Raiders score a run or two in most innings. Jose Urena 6 innings of 1 run ball for Wrigley
Gm2: After 2 outs in the 10th, Wrigley scores 4 times. A single on a 1 - 2 chance lights the way. Mob get a 2 run HR from Jesus Aguilar in the bottom of the 10th (where was that in the 8th?) but can't do anything else.
Gm3: After Chicago gives up 3 unearned runs in the first inning, Mob tie the game using 2 triples in the 8th. Jarrett Parker is then out at home on a fielders choice but Mob goes single, walk, walk to take the lead. Blake Parker with a 1,2,3 9th for the save.
WEEK 24 - SEATTLE PILOTS at KONA COAST COFFEE GROWERS
In a key series, the Coffee Growers come up big with a sweep. After having zero offense versus Long Island, Kona Coast scores 20 more runs against the Pilots in their series.
Game 1: Coffee Growers 8, Pilots 4. Miguel Sano hit a 2-run HR in the second but it was Marcell Ozuna's 4-for-4 day with a 2-run HR in the fifth inning that put the distance on Seattle. Dylan Bundy got a quality start for his 13th victory.
Game 2: Coffee Growers 6, Pilots 0. Kevin Gausman threw a CG shutout, striking out 14. The Coffee Growers rapped out 11 hits with only Jurickson Profar getting more than one. The balanced attack pushed over 6 runs across 4 innings.
Game 3: Coffee Growers 7, Pilots 2. Paul DeJong's 2-run HR in the top of the first was a great start for Seattle, but Kona Coast got one back immediately. In the second inning, the Coasters strung together a two-out double and single to put Kona Coast up for good. Blake Snell allowed 5 hits and 4 walks over 8-2/3 impressive innings.
WEEK 23 # 2 ALBANY INTERNATIONALS at SEATTLE PILOTS

Luis Perdomo pitched a complete game as the Seattle Pilots beat the Albany Internationals by a score of 8 to 2.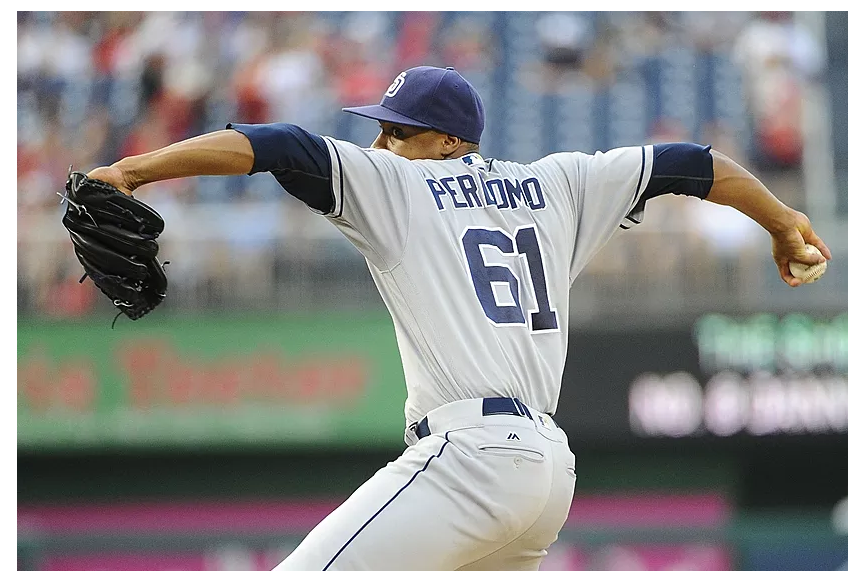 Seattle plated all the runs they needed in the 6th inning as they pummeled Albany for 8 runs on 5 hits. The crucial at-bat was provided by Brandon Crawford who made the crowd come alive when he delivered a single bringing home two baserunners. Seattle rapped out 12 hits for the afternoon.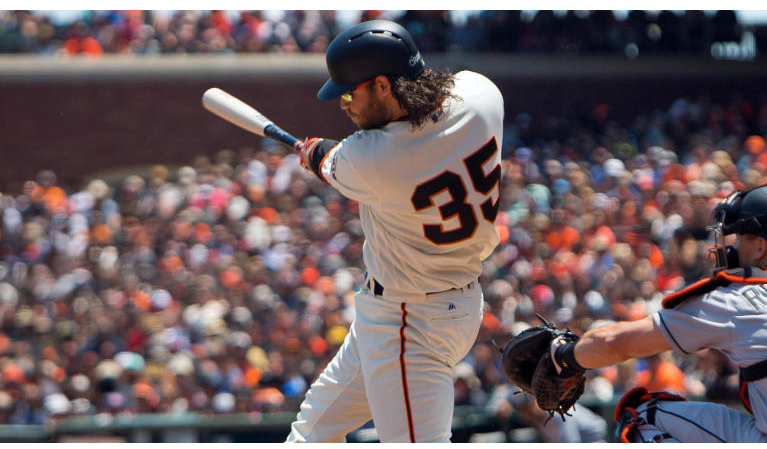 Perdomo (12-9) was the winner allowing 2 runs for the game. Sandy Alcantara (0-1) was the losing pitcher in relief. He was unable to retire a batter giving up no hits and 3 walks.
BLOCK # 7 HIGHLIGHTS