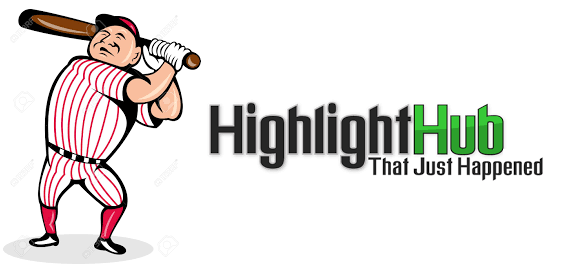 BLOCK # 1 HIGHLIGHTS
WEEK # 1 GAME # 3

SEATTLE PILOTS at KONA COAST COFFEE GROWERS

Chris Sale mowed down 15 Seattle batters at Coffee Grounds where the Kona Coast Coffee Growers beat the Seattle Pilots in 14 innings 2 to 1.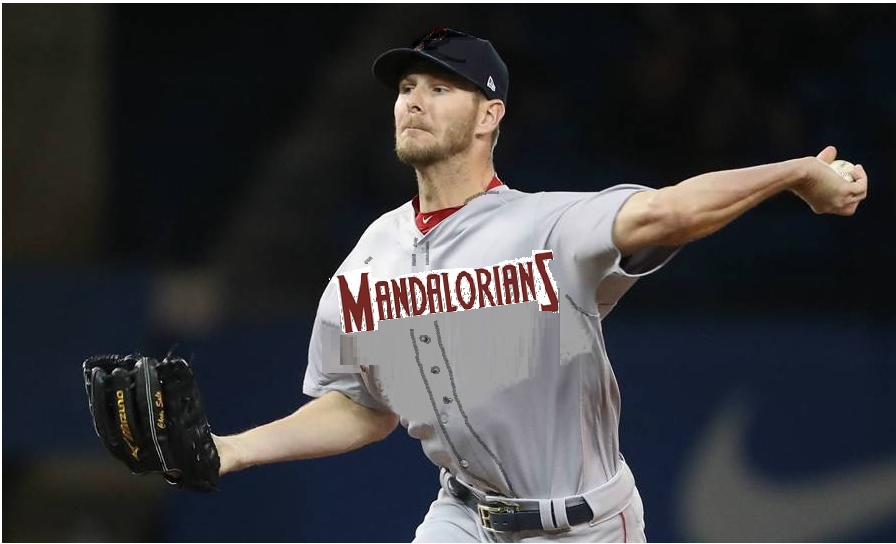 (Chris Sale was "ON FIRE" in his recent game against the Seattle Pilots)
Both teams were tied at 1 runs apiece after nine innings. Kona Coast won the hard fought contest in the 14th inning. After an out was recorded, Francisco Lindor drew a walk. A balk was called. Marcell Ozuna then hit a single making Kona Coast the victor and beginning a joyous home town celebration. Kona Coast had only 5 hits for the night.
The winning pitcher was A.J. Minter (1-0) who allowed no runs in 2 innings. Miguel Castro (0-1) suffered the loss in relief. He gave up 1 run and 2 hits in 2 and 1/3 innings.
WEEK 3 GAME # 1
WASHINGTON SENATORS at NORTHWEST OHIO FRANCONIANS
The NW Ohio Franconians edged the Washington Senators in 11 innings at Progressive Field by the score of 2 to 1.
The score was knotted at 1 after nine innings. NW Ohio was victorious in the 11th inning. Chris Taylor blasted a solo shot giving NW Ohio the win as 34,444 happy fans joyfully celebrated. NW Ohio out-hit Washington for the game, 7 hits to 4.

Chris Taylor hits the winning HR for the Franconians!
The win was credited to John Brebbia(1-0) who went 2 innings allowing no runs. Jace Fry (0-1) absorbed the loss in relief. He allowed 1 run and 1 hit in 1 inning
.
WEEK 4 GAME # 2
SEATTLE PILOTS at PINEY CREEK PALOOKAS
"BATTLE... BATTLE... HIT IT TO SEATTLE"
Just like the Little Leaguers say....
Seattle did that... and more! Paul Dejong had 2 base hits and 4 RBI as the Seattle Pilots rallied impressively to win in dramatic style over Piney Creek Palookas, 7 to 6.
OR
In the end... Piney Creek played like a bunch of Little Leaguers. Many of the Palooka players were already in the Club House taking showers... when they got the bad news that their "closer" lost another game.
Pilots............. 0 0 2 0 0 0 0 1 4 - 7 9 0
Palookas........ 4 0 1 0 0 0 1 0 0 - 6 12 0
Seattle scored the winning runs in the top of the 9th inning as they scored 4 runs on 4 base hits. The biggest moment was provided by Derek Dietrich who silenced the stadium when he lifted one out of the park for a two run home run. Corey Knebel (1-0) was helped out by Edwin Diaz who pitched a perfect ninth and recorded his 1st save.
Collin McHugh (0-2) "choked" again... as he was tagged with the loss in relief. He surrendered 3 hits and 3 walks in 1 inning. "We just kept swinging the bats and didn't give up," Dejong said. "You know...if you just keep on trying... good things can happen!"

When asked, Manager Fleischman, as usual, wasn't at a loss for words. He said "I have a hard time believing what Dijon... Dejong... or whatever his name is. I don't need to hear that bunch of basiviousness, blaspheny, malarkey, crapalini, hooey and/or cherrington global scholar nonsense."
WEEK 1 - GAME # 1

CONCORD GRAPE at MILWAUKEE BEERS
The Milwaukee Beers nipped the Concord Grape 3 to 2 at Das Beers in a hard fought contest.
Milwaukee wasted no time and took the lead in the first inning scoring one runner. Milwaukee had only 1 hit for the game.
Kyle Gibson (1-0) picked up the victory, allowing 2 runs in 6 innings. Arodys Vizcaino got the save, his 1st. The loss was charged to Jhoulys Chacin(0-1). He pitched 8 innings allowing only 1 hit and 2 walks.
Grape........... 0 0 0 0 1 1 0 0 0 - 2 8 3
Beers........... 1 1 0 1 0 0 0 0 x - 3 1 1

WEEK 1 - GAME # 2
CONCORD GRAPE at MILWAUKEE BEERS
Designated hitter Kendrys Morales cracked 2 homeruns and had 5 RBI as the Concord Grape "KICKED ASS" on the Milwaukee Beers - totally humiliating the Rookie Team by the final score of 33 to 3.
Morales was unconscious all evening. The Milwaukee fans hated to see him approaching the batter's box as he just kept delivering base hits! He launched a three-run homer in the 4th inning, ripped a solo home run in the 5th inning, delivered a one-base hit knocking in a run in the 5th inning and stroked a single in the 8th inning. Concord bats were hot in the 4th inning which saw them plate 9 runs on 6 hits and the 5th inning with 11 runs on 10 hits. Concord simply wore out the Milwaukee pitching staff, scoring in 6 different innings.
Rick Porcello (1-0) went 8 innings allowing 2 runs for the win. Jake Junis (0-1) was the losing pitcher. He allowed 4 homeruns in 4 innings of work.
"I was in my hotel room the other night, working on my swing and made some adjustments," Morales said. "I'm always working on it. If they are getting you out certain ways, you've got to make changes."
Grape........... 0 7 0 911 0 2 3 1 - 33 34 2
Beers........... 0 1 0 0 0 0 0 1 1 - 3 7 2
WEEK 1 - GAME # 3
CONCORD GRAPE at MILWAUKEE BEERS
ARE YOU KIDDING ME?? TWO 1-HITTERS IN A 3-GAME SERIES....

Well, folks... it happened in Milwaukee's first Series of the year.
Trevor Williams delivered 8 solid innings of 1-Hit baseball... as the Concord Grape defeated the "sleeping" Milwaukee Beers by the score of 1 to 0 at Das Beers.
Concord scored the only run of the game in the 7th inning. Concord had only 3 hits for the night. Williams (1-0) went 8 innings allowing no runs for the win. Kelvin Herrera got the save, his 1st. Tyson Ross (0-1) was the loser. He was overheard outside the Locker Room talking to the Beers General Manager... demanding to be traded to a team that knows how to hit.
Grape........... 0 0 0 0 0 0 1 0 0 - 1 3 2
Beers........... 0 0 0 0 0 0 0 0 0 - 0 1 1
BLOCK # 2 HIGHLIGHTS
WEEK 9 - GAME # 3
RICHMOND BANSHEES at GOTHAM CITY BATMEN

Kenta Maeda retired 11 batters on strikeouts as the Gotham City Batmen were badly beaten by the Richmond Banshees, 13 to 1.
Justin Turner enjoyed a big day at the plate. He bombed a two-run dinger in the 1st inning and doubled which was good for two runs in the 2nd inning. Richmond had 11 hits for the game and Gotham City had 5.

The win was credited to Maeda (1-0) who went 7 innings allowing 1 run. Derek Holland (3-4) absorbed the loss. He allowed a few too many baserunners giving up 9 hits and 2 walks in 3 and 2/3 innings.

Jeff "Batman" Wadkowski was impressed with Maeda and his 11 strikeouts. '
"It's tough to generate runs if you can't make contact with the ball."
BLOCK # 3 HIGHLIGHTS
BLOCK # 4 HIGHLIGHTS
BLOCK # 5 HIGHLIGHTS
BLOCK # 6 HIGHLIGHTS
BLOCK # 7 HIGHLIGHTS