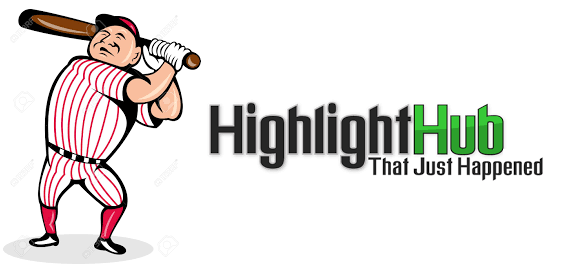 BLOCK # 1 HIGHLIGHTS
WEEK # 1 - GAME # 1 4-4-19

PINEY CREEK PALOOKAS at NAR SHADDAA MANDALORIANS
Third baseman Christian Villanueva rocketed 2 homeruns and had 3 RBI and Ross Stripling reeled off a total of 11 strikeouts as the Piney Creek Palookas topped the Nar Shaddaa Mandalorians by a score of 6 to 1 at Jabba's Palace.
Villanueva was a seemingly constant irritant to the hometown fans as he provided much of the offense for the visitors. He bombed a two-run dinger in the 1st inning and smashed a bases-empty "big-fly" in the 5th inning. Piney Creek had 9 hits for the game and Nar Shaddaa had 5.

(Christian Villanueva watches the 1st of his 2 HR's leave the Madalorian Park)
Stripling (1-0) allowed 1 run in 6 innings, and picked up the victory. J.A. Happ (0-1) took the loss. He was touched for 3 homeruns in his 5 innings of work.
Stripling, when asked about his 11 strikeout performance noted, "The important thing is that we won, if I get 20 and we lose, what good does it do our team? Jeff Fleischman, who is the best Manager I've ever played for would've given me one of his great motivational speeches... yeah, he would really pump me up to do even better the next time I'm on the mound."
WEEK # 1 GAME # 3

SEATTLE PILOTS at KONA COAST COFFEE GROWERS

Chris Sale mowed down 15 Seattle batters at Coffee Grounds where the Kona Coast Coffee Growers beat the Seattle Pilots in 14 innings 2 to 1.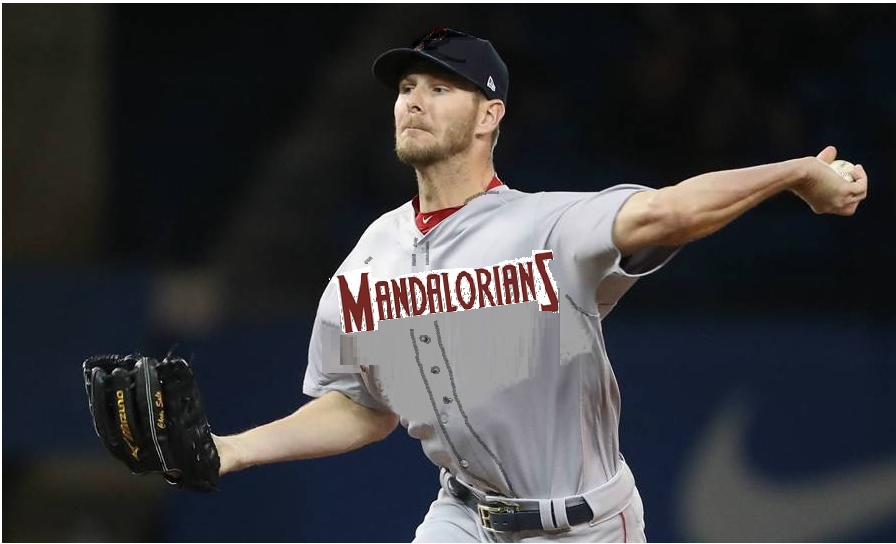 (Chris Sale was "ON FIRE" in his recent game against the Seattle Pilots)
Both teams were tied at 1 runs apiece after nine innings. Kona Coast won the hard fought contest in the 14th inning. After an out was recorded, Francisco Lindor drew a walk. A balk was called. Marcell Ozuna then hit a single making Kona Coast the victor and beginning a joyous home town celebration. Kona Coast had only 5 hits for the night.
The winning pitcher was A.J. Minter (1-0) who allowed no runs in 2 innings. Miguel Castro (0-1) suffered the loss in relief. He gave up 1 run and 2 hits in 2 and 1/3 innings.
WEEK 3 GAME # 1
WASHINGTON SENATORS at NORTHWEST OHIO FRANCONIANS
The NW Ohio Franconians edged the Washington Senators in 11 innings at Progressive Field by the score of 2 to 1.
The score was knotted at 1 after nine innings. NW Ohio was victorious in the 11th inning. Chris Taylor blasted a solo shot giving NW Ohio the win as 34,444 happy fans joyfully celebrated. NW Ohio out-hit Washington for the game, 7 hits to 4.

Chris Taylor hits the winning HR for the Franconians!
The win was credited to John Brebbia(1-0) who went 2 innings allowing no runs. Jace Fry (0-1) absorbed the loss in relief. He allowed 1 run and 1 hit in 1 inning.
BLOCK # 2 HIGHLIGHTS
BLOCK # 3 HIGHLIGHTS
BLOCK # 4 HIGHLIGHTS
BLOCK # 5 HIGHLIGHTS
BLOCK # 6 HIGHLIGHTS
BLOCK # 7 HIGHLIGHTS