AND NOW FOR THE LATEST NEWS..... FROM LARS NIELSEN
Breaking News & Top Stories - Latest World, US & Local ...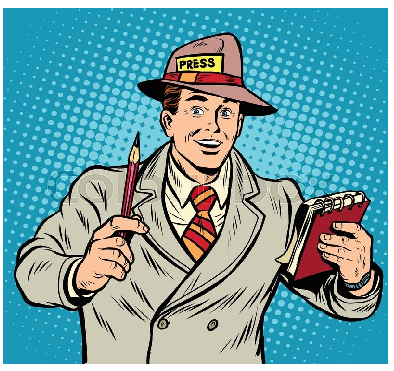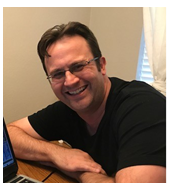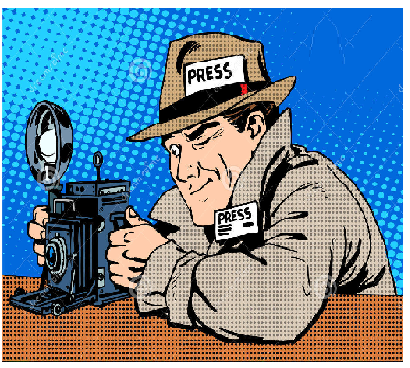 copy and paste to hear this while reading below.....
https://youtu.be/Pizvdm_DbFY

https://youtu.be/0n4QHx1X9ug
https://youtu.be/pj0bwLBckkI
BRAND NEW NEWS FROM LAR NIELSEN!!
As the heat in the Carolina's rises and the humidity becomes thick around the East Coast, the Smoke normally begin to fade at this point in the season. However, the "Masters of the Rubber Game" seem to be trending in the right direction by the end of the month.
Greensboro goes 6-9 for the month of July.
------------------
Vs. Puyallup - Puyallup wins two of three.
Vs. NW Ohio - NW Ohio wins two of three.
Vs. Mississippi - Mississippi wins two of three
Vs. Michigan - Michigan sweeps Greensboro
Vs. Washington - Greensboro impressively sweeps Washington.
___________
Home Series vs. Puyallup: Sparans drops the rubber match as Smoke pen holds up.
Game One: Spartans 7, Smoke 3
WP: A. Cobb (4-5), LP: D. Duffy (2-5)
HR: Rendon (16), Margot (3), Barnhart (5), Candelario (15)
The Smoke started out the game very slowly and struggled to put together any sort of offense against the Spartans in the first game of the home series vs. Puyallup. The majority of damage took place in the 5th inning when the Spartans scored five times on four hits, including a 3-run bomb from Anthony Rendon. Danny Duffy took the hard luck loss, though he pitched better than the scoreline indicated. The Smoke are struggling at 28-51, hoping for a little Central Carolina magic to fill the sky.
Game Two: Smoke 6, Spartans 3
WP: Jordan Montgomery (3-0), LP: J. Flaherty (2-5), SV: M. Lorenzen (3)
HR: T. Edman (11)
The Smoke welcomed back the Spartans for game two, with newly elected team captain Jordan Montgomery on the bump. Prior to the game, Greensboro Owner spoke before the press, "We have had our share of captains over the years here in Greensboro. But today is the day that we announce that Jordan Montgomery will be the captain of the clubhouse for us in 2021 and moving ahead." Nielsen began. "We had high hopes for him when we drafted him in the 1st round years ago. Now that his elbow is fully restored, we are going to keep our eyes firmly on Monty, for his leadership and how we move ahead in the future.
The new elevation of Monty as the Captain seems to have gone well, as he pitched a gem going 6 innings, giving up 2 unearned runs, scattering 5 hits, while striking out 5 Spartan hitters. "I'll take that showing each time." Jordan told reporters. "I had some great defense behind me tonight and it was great to see Tommy get a hold of two balls today. B
Game Three: Smoke 2, Spartans 1
WP: S. Howard (1-1) LP: J. Sheffield (6-6) SV: T. Rosenthal (9)
HR: None
The Smoke and Spartans came together to figure out who wins this three-game series at the Rubber Match in the Smokehouse. Taking the bump for the two teams is Justus Sheffield and Kyle Freeland, who both turned in quality starts on the day. Freeland went six quality innings giving up one earned run, allowing nine baserunners, while striking out eight. Sheffield, went seven and two-thirds, giving up 12 baserunners and striking out 7. Both teams stranded 10 baserunners, but it was the drama of the bottom of the eighth, with wily veteran Josh Reddick hitting a lead off double, while Dickerson and Phillips were unable to get a bat on the ball, Cedric Mullins laced a single to center and Reddick trucked around third, barely beating the throw home.
The bullpen has been remarkable with Trevor Rosenthal back in Gray and Emerald. He shut down the ninth with three consecutive strikeouts. Greensboro takes a series from a solid Puyallup franchise, running their record to 30-51, while Puyallup drops to the same record of 30-51.
-------------
Home Series vs. NW OHIO - The Legend of Anthony Alford, as NW Ohio takes two of three in Greensboro.
Game One: Franconians 5, Smoke 2
WP: Z. Davies (5-2), LP: D. Duffy (2-7), SV: M. Mayers (1)
HR: A. Alford (5)
Northwest Ohio came to town for a three-game series in July, but no one knew who this guy was coming in his #6 Jersey, Anthony Alford. Today, Alford hit a BOMB of a Homerun, deep into the Carolina night, played a significant LF, taking away two hits from Smoke players, shutting down a rally twice...and in all of that, he was a really nice guy. "I'm just glad I could help our team win tonight." He said post-game.
The brightest star of the evening was Zach Davies who was masterful in the strike zone, going seven innings, giving up just four baserunners and two earned runs. Nielsen stated postgame, "That Davies kid was amazing. Not overpowering, but he showed tonight that this game is 90% mental. He made us swing at the pitches he had control of."
Game Two: Smoke 7, Franconians 3
WP: J. Curtiss (3-3), LP: T. Rainey (2-1)
HR: A. Alford (6)
The Captain's C, is fitting nicely on Jordan Montgomery. The Captain took the bump and was able to keep the boys in the game, shutting down the Franconians in seven and two-thirds innings, giving up a solo home run to Alford, a run on a fielder's choice to Gimenez and giving up a run on a wild pitch. It wasn't until the bottom of the eighth though, before the Smoke were able to put away the boys from Ohio. With the bases juiced, fourth Outfielder Brett Phillips, hit a Triple deep into the Bermuda Triangle in CF, that rattled back and forth between the walls. "I know that area of the park," Phillips said post game. "That ball would have been out of most parks, but here, it hits one of the walls and it's hard to tell where it's going. It might bounce straight back to you, it might kick off the wall coming in from Left Field. It is one of the hardest places to play defense here. I'm just glad I hit it, not tried to field it."
"It is Anthony Alford's world, we are simply just playing in it." Nielsen said in his post-game conference. "That kid hit another bomb that was Suarez-esque. I haven't seen a ball fly to section 127 like that in two years."
Game Three: Franconians 4, Smoke 2
WP: J. Arrieta (6-4), LP: K. Freeland (3-13) SV: A. Bass (15)
HR: None
"Pitching is 90% mental, the other half is physical." Yogi Berra once said and it was proven again and again tonight in Greensboro. The Franconians were the better team in this rubber match, not due to their offense, but due to one inning in the third, when they scored four runs on four hits. Nielsen stated after the game, "That one really hurts. If our guys had simply played more fundamentally sound, we could have won that one. That is what really ticks me off! They even have Superman over there wearing #6."
It might as well have been a cape, complete with tights, as Alford single handedly destroyed the Smoke in this series. Alford went 2-for-4 in this evening's match, and hitting .363 and slugging 1.000, with two home runs and stopping four "X" hits to Left Field this series.
----------------------
Home Series vs. Mississippi: The Big Orange Crushed the Smoke, two games to one.
Game One: Big Orange 8, Smoke 4
WP: J. Happ (5-1), LP: D.Duffy (2-8), SV: S. Crichton (12)
HR: McMahon (12)
In an attempt to bring in more fans for the series with their next door neighbors in Mississippi, Nielsen attempted to bring back the second annual "SMOKE OFF." The parking lots were transformed into "Flavor Town, North Carolina." This increased the smell of hickory, apple and peach wood. However, it meant packing the team to park off-site and get bused into the yard...while all guests had to find alternative parking as there was no parking available within a mile of the stadium. All in all, the team and the fans were not the least bit pleased. However, back for the competition was former Speedster and Stolen Base King, Mallex Smith, who came into town for the competition. "I could have won this cook off last year." Mallex said before the competition started. "Baseball got in the way of my passion, BBQ."
Once the game got underway, the Big Orange were able to out hit, out slug and out play the boys of Emerald and Charcoal. Not only did they score eight runs, but they were 5-for-10 with runners in scoring position thanks to leadoff man Shohei Ohtani drawing three of the team's six walks. All of that led to a rough night for Smoke starter Danny Duffy. However, on the opposite side of the rubber, J.A. Happ was dominant, striking out 10 hitters, giving up just five hits over seven innings. "Tonight was a good outing." Happ said post-game. "I didn't think I got to ten K's, but it was a good night, I had a good feel for the ball tonight. And, that smell of BBQ was something that actually brought on something primal in me. I think I'm going to go get some brisket tonight!"
Game Two: Big Orange 5, Smoke 4
WP: J. Lester (4-6), LP: J. Montgomery (3-1), SV: S. Crichton (13)
HR: None.
The Smoke haze of the "SMOKE OFF" has taken full effect, with an entire cloud of sweet, smelly gray smoke settling over Downtown Greensboro.

As the game began, both Lester and Montgomery pitched their way to quality starts, as each lefty went seven and six innings respectively, giving up merely two and three runs. The 45,547 fans present were treated to a fine game as the Big Orange came out on top, 5 to 4. Greensboro had clawed and fought their way back, scoring once in the seventh, eighth and ninth. However, it simply wasn't enough, as the Mississippi bullpen held the lead and shut down the Smoke in the ninth inning.
"The boys fought well today." Nielsen began. "We pitched well against a solid team. We had great approaches at the plate. We fought to the end. We simply came up short against a quality pitcher. There are 162 of these things...and we have a chance to take one game in this series. So perhaps we can turn up the heat tomorrow."
Game Three: Smoke 7, Big Orange 5
WP: J. Curtiss (4-3), LP: T. Rogers (1-3)
HR: F. Cervelli (7), J. Bradley Jr. (6), L. Garcia (3), J. Crawford (3)
The conclusion of the second annual "SMOKE OFF '' left everyone in the stands enjoying the first annual, "Every kid gets fed day" at the ballpark. Every child (with a paying adult) receives all the BBQ they can eat for the day. Several fans even attempted to "help" there little ones finish their Brisket, Pulled Pork and Ribs that they got on a sweet Greensboro Smoke Plastic Reusable Plate. Head of Concessions at the park, Bobby Jo Park stated, "These plates will be around long after all of us are around. They are made of 100% recyclable material, guaranteed not to degrade for 250 years. They are perfect to be family heirlooms for years to come."
And with 49,185 screaming fans in the stands, the Smoke did not disappoint. They were able to fight and claw back, putting up five runs in the 8th innings, thanks in part to Jeimer Candelario's three-run blast off reliever Lou Trivino. The bullpen did their job of helping Free Agent walk-in Corey Oswalt with a decent initial showing in his first start in Greensboro. John Curtiss took the victory in relief, throwing a perfect 8th inning, striking out two Big Orange hitters.
Avoiding the sweep by the Orange, brings Greensboro to 32-55 on the season, while Mississippi takes the BBQ Series this year, running their record to 36-45.
------------
Vs. Michigan - Greensboro Marvels at the competition and what could have been.
Game One: Marvels 10, Smoke 4
WP: K. Graveman (5-1), LP: D. Duffy (2-9)
HR: J. Realmuto (13), T. Turner (16)
Things appeared to be starting well for the Smoke, as they welcomed in the Michigan Marvels and several former Smoke stars to the Key City. However, after battling back for Danny Duffy to a 4-4 tie going into the fifth, Duffy lost a bit on his fastball and left the game in the fifth, down 6-4, which was simply too much for the Smoke to overcome. Some late inning fireworks from Realmuto and Turner off the bullpen, cemented the evening as Greenboro dropped the opening game 10-4.
When asked in his post-game press conference, owner Lars Nielsen deflected all questions about his former stars being in Michigan. "We are really blessed in Greensboro to have several great talents come through and now we are passionate about our young team and the direction we are building toward the World Series in 2023." He continued to list off the names of Nielsen's draft picks, who are suffering through hard times: Sanchez (Shoulder), Hudson (Tommy John), Senzel (17 injuries), McKay (Shoulder), Bart (demotion)...and the moves made to bring in top tier talent are still waiting; Severino (Tommy John), Lorenzen (Shoulder), Rosenthal (Shoulder). "Things are building in Greensboro," He reiterated. "But you build by going forward, honoring the past."
Game Two: Marvels 6, Smoke 1
WP: A. Nola (7-5), LP: J. Montgomery (3-2), SV: D. O'Day (1)
HR: T. Turner (17)
Masterful, by definition, is known by someone who " performed or is performing very skillfully." Simply stated, Aaron Nola was masterful. Seven innings of three-hit baseball, striking out seven. The only blemish to this day was that two of the three hits were doubles in the fourth inning. Otherwise, there was little that anyone in Charcoal and Emerald could do against Nola. "He was dominant.:" Eugenio Suarez said in this post-game conference. "I hope the people of Greensboro now know what a masterful pitcher can do for a franchise. If not, please come tomorrow and watch Dinelson...it will be something to remember."
Game Three: Marvels 7, Smoke 3
WP: D. Lamet (13-0), LP: C. Oswalt (0-1)
HR: A. Verdugo (9), W. Myers (29), E. Suarez (22).
One of the few times, owner Lars Nielsen, was not in the ballpark. Not in his owner's box. Not in the dugout. Not in the Smokehouse, checking on the drying of leaves for his signature cigar line. Nielsen was nowhere to be found. Perhaps because he needed a day off. Perhaps because of the 47,352 fans that came not to root on the Smoke, but rather pay respects and put on their old Smoke Uniforms for Myers, Lamet and Suarez...mainstays of the Smoke since they moved to Greensboro. All around the fans, you heard a chorus of cheers, when Lamet came out and shut down the Smoke. For each of his nine strikeouts, the fans cheered for Lamet as he was excellent in giving up only three runs in six innings. The crowd erupted on Wil Myers' bomb down the Left Field Line. And the Mariachi band was back in section 127, to cheer on Eugenio Suarez and went bezerk on his Homerun in the fifth inning.
The Smoke put forth all of their effort, but it simply was not enough as the Marvels completed the three game sweep, raising their record to 55-26, while Greensboro fell to 32-58.
------------------------
Vs. Washington: The improbable happened, Greensboro showed the ability that Nielsen had been preparing for.
Game One: Smoke 7, Senators 3
WP: D. Duffy (3-9), LP: Z. Greinke (8-1), SV: M. Lorenzen (4)
HR: B. Harper (29), Goldschmidt (8), R. McMahon (17).
Greensboro welcomed in Washington for a three-game set, following the debacle that was the Michigan series. Owner Lars Nielsen was back in his owner's box, allowing the news cycle to pass by and hoping that his team would put up a fight against the proverbial favorite Senators. Somehow, whether it was bringing in Ted Lasso to be the motivational speaker tonight or the change in the weather, but the Smoke seemed to rally and fight to a 7-3 win.
Things looked rough for the Smoke in the top of the first. Duffy served up two BP fastballs to Harper and Goldschmidt and staked the Senators to a 2-0 lead. However, the Smoke rallied in the second, behind a three-run bomb by Ryan McMahon to go up 3-2, then again for a small ball run with a suicide squeeze play in the fifth to go up 4-2, and two run in the seventh from stolen bases and seeing eye singles. The Smoke used almost every play in the playbook to come up with a 7-3 victory tonight and giving Zach Greinke his first loss of the season.
"I felt great out there." Duffy said in his postgame conference. "After the first, Ryan came up to me and told me that they've got my back. Just to pitch and let his defense take care of him." And it seems that it worked here in game one.
Game Two: Smoke 4, Senators 3
WP: L. Allen (2-2), LP: C. Valdez (2-3)
HR: A. Duvall (12)
With the Captain on the mound, Smoke fans were hopeful that their left-hander could shut down this potent Washington lineup and gain the win. Jordan pitched ok, but exited the game in the seventh, down 3-2 because of Alex Duvall hitting his 12th quadrangular of the year. Civale was amazing as he stifled Smoke hitters all night, giving up two unearned runs in six innings of work. It came down to the latest of heroics in the ninth inning.
Greensboro had the winning rally in the bottom of the 9th inning scoring 2 runs using 2 hits. After an out was recorded, Tucker Barnhart was the spark plug when he drew a walk. Leury Garcia stepped up to the plate and he laced a one-base hit. After another out, Joey Bart then tripled making Greensboro the victors to the delight of the home town faithful. Greensboro and Washington each finished the night with 6 hits.
Logan Allen(2-2) picked up the victory, allowing no runs in 1/3 of an inning. The loss was charged to Cesar Valdez(2-3) in relief. 'That was exciting!,' Ryan McMahon said. 'I would have paid money to watch this one.'
Game Three: Smoke 4, Senators 1
WP: K. Freeland (4-13), LP: R. Weber (5-4), SV: T. Rosenthal (10)
HR: R. McMahon (18), A. Gordon (6), T. Edman (12)
Coming off of the high of a walk-off triple by Joey Bart last night, the Smoke sent out soft-tossing lefty Kyle Freeland who baffled all of the Senators as Kyle looked more like the Freeland of 2018 than anything more recent. Freeland gave up only one earned run over six innings, scattering seven singles and a double over that time. However, his defense picked him up turning two double plays and assisting in the Senators leaving 11 men on base, going 2-for-13 with runners in scoring position.
Ryan Weber simply did not have his A-stuff tonight as he gave up three home runs to the Smoke on what looked like poorly executed off-speed pitches. "That simply won't get it done." Manager Andrew Phelps said post game. Lars Nielsen was in the team locker room offering cigars to all of his players and a small "sweep" bonus to the crowd, to show his appreciation.
At the end of July, Greensboro is now 35-58, with a 24-30 record at the Smokehouse.












BLOCK # 2 - 2021
Write up for the month....
That Grand Rapids and Seattle Lineup is Scary, yall.
Nielsen
Home Series Vs. Wrigley – It's Joey Votto's World, we just live in it.
Game One: Raiders 10, Smoke 3
WP: T. McKenzie, LP: S. Sanchez
HR: D. Fowler – 2 (3), Votto (3), Encarnacion (3)
Greensboro welcomes in the not so friendly Raiders from Wrigleyville.

Certainly none of the charm of the Northside of Chicago was able to take shape in Downtown Greensboro. Multiple fans came down to support their Raiders and were not disappointed as the Raiders took care of the Smoke easily 10-3. It was a hard night for Rookie, 1st Round pick, Sixto Sanchez. Sanchez took the bump for his GUSSOMO debut and was given a rude awakening to the style of play in the bigs. "This certainly is not the alternate training site in Havana," Sanchez stated in his post game interview. He gave up 12 hits, including three blasts by some veteran bats.
Nielsen stated in his postgame press conference, "I told them to keep him in there for 100 pitches tonight. Sixto had some brilliant moments and took some lumps as well. We will need to work a bit on pitch location, as he was center cut most of the night, trying to overpower veteran hitters." Nielsen chuckled. "Hard to overpower the likes of Encarnacion, Votto and the Raiders from Wrigley."
Game Two: Smoke 5, Raiders 3
WP: D. Duffy, LP: A. Wainwright, SV: J. Curtiss
HR: Votto (4)
More than 34,00 fans came out to watch a gem of a game in the Key City. Following the young guns in game one of McKenzie vs. Sanchez, fans had turned out thinking that the pitching match-up between two crafty veterans would bring about either a great pitching match-up or perhaps some emery boards and Vaseline being used to make the ball dance. With that, Duffy and Wainwright through a solid game that the Smoke came ahead for a 5-3 win.
Greensboro did not have a single extra base hit all night, but were able to play "station to station" baseball, stringing together 10 hits. Veteran Ace, Adam Wainwright said, "I've pitched in a lot of different ballparks, but this Stadium is one part Coors Field and one part Fenway Park. I simply didn't locate like I wanted to, and those Smoke hitters simply put the bat on the ball."
Game Three: Raiders 6, Smoke 1
WP: J. Urena, LP T. Williams
HR: Votto (5), Stewart (2)
The rubber match: a term used to describe the deciding match in a series, typically used in terms of the game of Bridge or in a three-game series in Baseball. If only the people of Greensboro could add an entry to this dictionary entry that would state: "See also, Greensboro Smoke home games." Yet another rubber match in the long line of rubber matches that is Smoke Baseball. And like too many series before, the boys of Emerald and Charcoal dropped the series in this game by the tally of 6-1.
It seems that the kryptonite for the Smoke is the Raiders First Basemen, Joey Votto. Votto single handedly, made the Smoke Pitchers shutter at the sight of number 19 going 6-14 with three home runs and a slugging percentage of 1.071 for the series. "I like this stadium," Votto said on his way back to O'Hare. "The sight lines are great; the park allows me to drive the ball to Left Center and turning on the ball requires a bit more of an uppercut swing than I'm used to." The series loss drops Greensboro to 10-17, while Wrigley improves to 8-19.
Home McHenry County Series: The Brooms are out, but they are not Emerald and Charcoal color.
Game One: Cybermen 7, Smoke 5 (10 innings)
WP: Andrew Miller. LP: Wander Suero
Greensboro was looking to bounce back from a disappointing series vs. Wrigley, when they welcomed in another Northern Chicago team, McHenry County . More than 35,000 showed up for the annual Rookie Bobblehead day, this time featuring Rookie Catcher Joey Bart.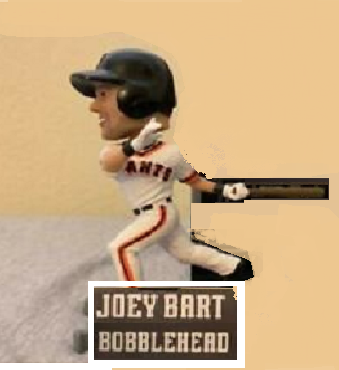 It seemed that the Bobblehead held a similar likeness to the Smoke Catcher when he was behind the plate. Bart seemed to have a rocking motion behind the plate which made his mask and head wiggle or perhaps even bobble. No one had noticed until veteran catcher Tony Wolters pointed it out to the pitching staff in pre-game warmups.
Perhaps it was the Bobblehead or perhaps it was the incredibly tight strike zone, but the Smoke pitching staff gave up seven walks on top of 10 hits. "You simply cannot have that many baserunners and expect to win." Nielsen said in his post-game conference. "I'm grateful for the two double plays that our boys turned, but we need to keep the bases clear. I'm just happy that the wind was blowing in, or this game could have gotten out of hand quickly."
The game was tied up at five in the ninth by a Candelario single, who was pitch run for by Brett Phillips and promptly stole second and then was knocked in by pinch hitter J.P. Crawford. However, McHenry rallied in the tenth with a two-run single by Jake Cave after Dozier walked and Tsutsugo singled.
Game Two: Cybermen 8, Smoke 4
WP: L. Giolito LP: T. Williams
HR: T. Anderson (8), W. Contreras (5), J. Jones (2), D.J. Stewart (3), J. Camargo (2)
The Cybermen came out in full force on a fine May evening in North Carolina and the crack of Hickory was not just in the BBQ pits on Left Field, but rather than Homerun Derby that was doubling as a Baseball game. Trevor Williams was throwing batting practice for the Cybermen, but no one seemed to tell him that he was on the bump for the game. The Cybermen knocked around the Smoke starter for nine hits, six of them extra base hits and three walks, giving up eight runs. "I simply didn't have it tonight boys," Williams said after the game. "That Cybermen line up is no joke."
Game Three: Cybermen 9, Smoke 2
WP: D. Castano LP: K. Freeland
HR: Tsutsugo (1), Inciarte (2), J. Crawford (2).
Trying to salvage one game in the series, the Smoke brought in cancer survivor, Kyle Freeland to try to tame the vaunted Cybermen lineup. Freeland was on the wrong side of a 3-2 deficit going into the ninth inning. When Nielsen asked the Thomas Jefferson graduate if he wanted to finish the game, Freeland stated, "Boss, give me the ball. Don't even think of coming to get me. I want you to see what #1 starters do." Alas, Freeland seemed to run out of steam in the ninth, giving up six runs on his way to a complete game. Pitching Coach, J.P. Kalternbrun came out to get the ball from Freeland after he gave up a long ball in the ninth to Tsutsugo, but simply shook him off and pointed back to the dugout.
"I like his moxy and his drive," Nielsen stated. "We just need to remind him that there are 26 other guys here that are behind him."
Unfortuneately, this loss, meant a sweep for the Cybermen against the Smoke. McHenry returns to O'Hare International Airport with a record of 17-10, while Greensboro drops to 10-20 on the season.
Home Series vs. Gotham City: Smoke bounce back to take the series behind some serious pitching.
Game One: Smoke 3, Batmen 1
WP: S. Sanchez LP: J. Gray SV: J. Curtiss
HR: D.J. Stewart (4)
As Greensboro bandaged up their wounds from the previous two series, the Smoke had no special events scheduled for the Batmen, but instead, the fans got treated to some of the best baseball they've seen in years. In game one, Rookie Flamethrower Sixto Sanchez took the bump in front of 47,500 fans, going six innings, giving up four hits, two walks, one run (earned) and striking out six. "I felt good out there," Sanchez stated by his locker after the game. "I really had some good command and it's so nice to have J.P. back there to erase some baserunners for me." The Smoke were able to turn three double plays to assist the rookie.
Offensively, the Smoke were held to a mere four hits by Jon Gray and company. However, new Smoke member D.J. Stewart was able to drive in three on the day and the Smoke maximized the five free baserunners throughout the day.
Game Two: Smoke 2, Batmen 0
WP: C. Paddack LP: S. Gray SV: J. Curtiss
With the high-pressure system blowing into North Carolina this weekend, the prevailing western winds died down and Smoke Stadium became as still as a glassy pond, first thing in the morning before both the fish and the anglers wake up. Picturesque plombs of smoke, rose from both the foul poles, creating a foul pole that went all the way to the heavens as Sonny Gray (former Smoke Ace) faced off with New Smoke Ace Chris Paddack. Everyone was treated to an old-fashioned pitchers dual, with Paddack besting Gray. Gray gave up three hits, four walks in seven innings, while giving up two earned runs. Paddack was magnificent, striking out six in six innings, while giving up three singles and a double. The bullpen was able to lock down the seventh, eighth and ninth innings, giving up only a triple to Bregman in the ninth.
Paddack exited to a standing ovation in the sixth and the crowd erupted when Curtiss struck out Jorge Soler in the ninth. "Tonight was a thing of beauty," Paddack said. "I really felt like I had my A-stuff tonight. And I couldn't have wanted a better dance partner to throw with tonight than Sonny. That guy is electric."
Game Three: Batmen 2, Smoke 0.
WP: S. Manaea LP: K. Freeland SV: Hendricks
HR: Voit (11).
Trying for the sweep against one of the most potent lineups in all of GUSSOMO is no small task. Hard-nosed Lefty, Kyle Freeland took the hill for Greensboro, sporting a new cap sleeve on the night, to allow Freeland more freedom of movement in his delivery. The jersey seemed to make a difference as Freeland went eight and a third innings, giving up just two runs. Keeping Batmen hitters to a 1 for 10 with runner in scoring position. However, the hitters seemed to be playing with their lack of sleeves often while in the box. Smoke hitters struck out ten times and managed just 3 hits and one base on balls.
Greensboro is inching their way to a 12-21 mark on the young season, while Gotham City climbs above .500 at 14-13.
Home Series vs. Seattle: The Pilots bring out not just the brooms, but the whooping stick as well.
Game One: Pilots 10, Smoke 4
WP: Brogdon, LP: Duffy, SV: Gonzalez
HR: Alonso 2 (7,8), Calhoun (13), Valaika (5), Senzel (1).
With the high pressure exiting the area, the westerly winds picked up again and the ball seemed to carry all over the place in the first game of the series with the Pilots. The Pilots beat up on the Smoke pitchers for 12 hits, including four homeruns. The Smoke were able to chase Pilots starting pitcher Cal Quantrill after three and two-thirds innings, when the Smoke took a 3-2 lead. However, the Pilots bullpen was able to silence the Smoke, giving up only five hits and one run over five and a third innings pitched.
Game Two: Pilots 12, Smoke 7
WP: A. Young, LP: Paddack SV: Matzek
HR: W. Smith (4), Yastrzemski 2 (4,5), Calhoun (14), McMahon (8)
As the ball continues to fly around the ballpark, both Max Fried and Chris Paddack had a difficult time keeping the ball in play and recording outs. Fried lasted two and two-thirds of an inning, giving up five runs on seven hits. Paddack lasted five innings, giving up eight hits and eight runs, including 3 long balls. However, the evening was not a lack of pitching, lack of defense. It was the night that Mike Yastrzemski took over, stamping his name in the record books in Greensboro.
Yaz went four for four, not only with two homeruns, but with two triples as well. The only time he stopped at first base was the base on balls he got as a result of an unintentional, intentional walk. "That guy is unstoppable," Assistant manager JP Kaltenbrun said. "it simply didn't matter if he was at the plate or in the field. I've never seen a night like that, ever!"
Game Three: Pilots 10, Smoke 4
WP: Bieber, LP: Freeland
HR: Alonso (9), Calhoun (15), Hernandez 2 (10, 11), Moustakas (5), Molina (2), Reddick (1).
Hard luck starter Kyle Freeland was back again with his capped-sleeve jersey to have the Smoke take on the Pilots, with the intent of taking one game in this three game series. However, the capped sleeve did not work for the shoulder of the Smoke Lefty, rather it made the evening look like a bar-league softball game, with the Pilots hitting six homeruns and scoring 10 runs.
In the other dugout, Shane Bieber looked like an early season Cy Young candidate, going seven shutout innings, giving up five hits, two walks and mowing down 13 Smoke hitters. "I think he had something on the ball." Freeland said after the game. "It was like he was pitching with scuffed balls, because that ball moved like a puppet on a string."
The Pilots are now 15-12, while the Smoke are back down to a woeful .333 win percentage at 12-24.
Final May Series with Kona Coast: Greensboro pulls out a win in the rubber match.
Game One: Smoke 5, Coffee Growers 3
WP: Paddack LP: Snell SV: Lorenzen
HR: Lindor (4), Schoop (10), Reddick (2), Edman (2)
Greensboro welcomes in the Coffee Growers from the Islands to enjoy a three-game series. Both teams have struggled early in the GUSSOMO season, with both teams playing below .500 baseball. However, if ever there was a chance to see what these teams could do it would be in this affair between Aces, Paddack and Snell. Both pitchers were in solid command and control of the game, except a couple of breaking balls that simply did not break to Lindor, Schoop and Reddick.
The Smoke were able to outlast the Coffee Growers, as Josh Reddick channeled his 2014 self, hitting a three-run bomb in the third inning. The Smoke third inning was a big enough lead to allow Paddack and Lorenzen to nail down the victory for the Smoke, in preparation for Smoke and Joe day at the ball park.
Game Two: "Smoke and Joe Day." Coffee Growers 5, Smoke 4
WP: May LP: Bedrosian
HR: McMahon (9)
The first annual, "Smoke and Joe Day" at the park was a huge success at the turn styles, as 35,000 fans came in to receive their free cup of Kona Coast Coffee and their free Greensboro Cigarillo. Nielsen was able to receive a one-day rescind of the smoking ordinance in the city, by giving all the proceeds of tonight's game to the City Fathers for updating of City Hall. Clouds of Smoke hung in the courseways and the majority of fans were not the young families, but rather the seasoned ol' timers who were enjoying a return to the 1940's with their cigars, cigarettes and chew able to be used without restraint.
The game was outstanding as Rookie Starter, Sixto Sanchez was dealing in his seven innings, giving up three runs (two earned) and striking out six. Dustin May came on in relief of Kevin Gausman and went two solid innings, allowing the Coffee Growers to make a significant comeback. In the ninth, Garcia hit a single, followed up by a hit and run by Lindor, putting runners on the corners. Lindor stole second, being assisted by Tony Wolters overthrow, which gave Lindor third and scored Garcia. After Ozuna walked, Castro hit a Sac Fly, to give the Coffee Growers the W.
Game Three: Smoke 5, Coffee Growers 1
WP: Freeland LP: Woodruff
HR: DJ Stewart 2 (5,6), Phillips (1), Candelario (4)
Rubber game, part deux. This time the Smoke were not disappointed with the cap-sleeves of Kyle Freeland. Freeland through a complete game gem, giving up one run and eight hits over the nine innings, assisted by two Smoke double plays. And the capped sleeves worked for the offense tonight as well. With the fans, assisting in the clean-up of Smoke and Joe Night, as some butts were remaining in the stands, they were brought to their feet by the four quadrangulars by Smoke hitters.
DJ Stewart hit two monster bombs in the 3rd and 5th innings respectively. The first was a no-doubter into the former Suarez section, 127. Which did have plenty of old #30's in the section, but gone are the Mariachi Band and the signage of "Hit it here." The second bomb went high and deep over the Smokehouse in Right Field, landing in the parking lot outside the stadium.
Greensboro ends their May home series, with an overall mark of 14-25, while Kona Coast has a 12 hour plane ride to consider their 12-15 record.
- - - - - - - - - - - - - - - - - -
BLOCK # 1 - 2021
The 2021 Season is off to a rocky start in the land of the Carolinas. Knowing that this year will have all sorts of up's and down's is one of many reasons why we play this beautiful game. Greensboro started their home stretch of 2021 with Division Rivals, Virginia (Formerly Latrobe), Grand Rapids, and Stanford. They also got to see everyone's favorite Turtle in Fred, as the Mob came in for a three game stretch at the end of this month. All things considered, the rebuilding Smoke have had a decent home start to the year, going 5-7. Some quality pitching saved their boggled hitters as the transition from Spring Training in Cuba has left the boys of Emerald Green and Charcoal a bit weary and thankful for the Air Conditioning and soft mattress of home.
Three Game set with Virginia: Smoke take two of three.
Game One: Greensboro 2, Destroyers 1.
Let there be no doubt that the boys came to play today. Down 1-0 after a gem of a game from Jeff Montgomery and Shaun Anderson, the bats woke up against R. Dolis in the ninth with two patient bases on balls, a stolen base, a single and then a miscue and error, which gave Greensboro their first victory of the year.
Game Two: Destroyers 4, Smoke 3
The good Lord gives...and well Smoke fans know the rest. Tied at three, both teams turned it over to the pen, when it was simply not enough as the Smoke were shut down after getting a runner on in the top of the ninth.
Game Three: Smoke 8, Destroyers 6
How good it is to dwell in unity and simply enjoy taking a series from Virginia. The Smoke lit up Clayton Kershaw like a good slow Carolina Pit Master. Greensboro chased Kershaw after an inning and two-thirds, with 6 runs, 5 earned and never looked back as they slow played their way to an 8-6 victory. Nick Tropeano got a rare 1974 save opportunity, going 3 innings of relief and expectations are on the rise in the Key City.
Three Game beating from Grand Rapids: Smoke get smoked in a total of 36 innings.
Game One: Grand Rapids 7, Greensboro 6 in 17 innings
Normally when the Say Hey Kid said, let's play two, you actually would get two games in. Instead, Smoke Owner said, "Let's play two," but the team took that as a reason to tax both bullpens, en route to a 7-6 Grand Rapids win in 17 innings. Nothing significant in the game as it was well managed, just simply did not have the bats to score and the arms were pitching well to keep both scoreless for 8 innings until the Smoke walked in a run with the bases loaded after an error by Johan Camargo.
Game Two: Grand Rapids 2, Greensboro 1
The bats simply were not clicking on this cool night in April as the Smoke only managed 6 hits and the Brewers managed 7 hits. Solid Defense, excellent pitching made for a quick nine inning affair.
Game Three: Grand Rapids 5, Greensboro 2
IT seems this simply was not the time for the Smoke. They did not have the bats or the pitching or the time to take out the MicroBrewers. There was not a great deal in terms of the long ball. However, Grand Rapids seems to be going somewhere special this year with the way the handled the Smoke.
Playing their best versus the World Series Champs: Smoke takes two of three.
Game One: Stanford 8, Greensboro 6
You know that you are dominant when you give up 4 earned runs and you still are able to pull down the W for your team. Gerrit Cole went 7 innings and was able to keep the Smoke at bay, as the World Series Champs were able to dominate the Smoke tonight 8-6.
Game Two: Greensboro 2, Stanford 1
Welcome to the first annual Greensboro Smoke "STUD NIGHT." Each fan received an Emerald Green 2x4 on behalf of the North Carolina Paper Mills. Multiple bacherolette parties showed up, much to their surprise that this was not some downtown lewd event. Rather, fans were treated to a gem of a baseball game from Greensboro Stud Ace Pitcher, Dakota Hudson. Hudson went 7 innings, giving up 1 run, 5 hits while striking out 8. H. Ryu did throw a complete game as well giving up 2 runs over 8 innings, striking out 10. Multiple women were shouting to Hudson things that cannot be printed in the paper, but Hudson said after the game, "They kept me loose all night. It is always nice to see the ladies come out to the park."
Game Three: Greensboro 4, Stanford 2
Well, the Smoke certainly have battled and made life interesting for the World Series Champs. Another gem by Jordan Montgomery in his 7 and two-thirds innings of work. While newcomers came up big with DJ Stewart going deep and Veteran Leftfielder, Alex Gordon also was able to hit a ball up over the Smokehouse in Right field. "It is always a good thing when we can make life hard on Shue." Nielsen said in his post-series review.
The Key'Bran Hayes Series: Chicago takes not only the generational talent, but take 2 of 3 from Greensboro.
Game One: Mob 3, Smoke 1
The let down is happening following taking the series from Stanford. Although, hard luck starter Danny Duffy did go 8 innings, he gave up three runs (two earned) with a WHIP of 1.25. However, Greensboro was only able to scrap together five hits over the game, which is never a good idea in trying to bring home the "W."
Game Two: Mob 9, Smoke 8 in 11 innings
It seems the Smoke are destined to not be able to finish games. The Smoke were able to plate three runs in the ninth and left two runners in scoring position. Instead, the Mob were able to plate one in the 11th as a two out rally with a walk and a follow-up Double.
Game Three: Smoke 7, Mob 3
Finally some good news as the Smoke were able to put together a W, behind a Complete Game from Inning Eater, Trevor Williams and an offense that pounded out 10 hits and patiently took 7 Base on Balls.
Let MAY COME!