Week 1 - Albany Internationals at Richmond Banshees
Second baseman Dustin Pedroia had 3 base hits as the Richmond Banshees beat
the Albany Internationals by a score of 6 to 3.
In the bottom of the 7th inning Richmond scored 5 runs when they came up with
3 base hits.

The crucial at-bat was provided by Anthony Recker who thrilled
the crowd when he launched a Grand Slam homerun.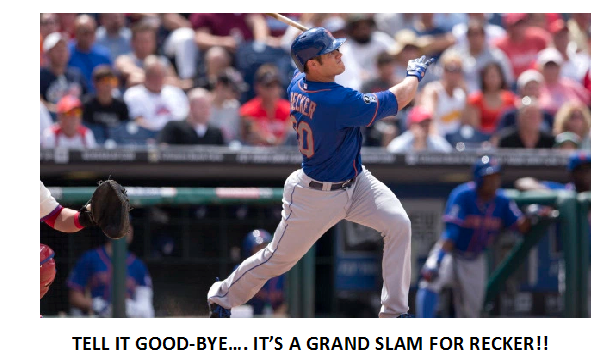 For the game Richmond
out-hit Albany 10 to 6.
The victory went to Carlos Carrasco(1-0) who went 7 innings, allowing 3 runs.
Xavier Cedeno(0-1) was given the loss in relief.

He surrendered 3 runs and 1
hit in 2/3 of an inning.
Week 1 - Seattle Pilots at Kona Coast Coffee Growers
If finishing my taxes today wasn't bad enough, the Pilots came into town and swept the Coffee Growers. Seattle strung together great single innings while Kona Coast either left men on base or just couldn't generate any offense.
Opening Day: Pilots 5, Coffee Growers 2. Jose Fernandez opened his last season with Kona Coast. While striking out 8, Fernandez just lasted 4-1/3 innings while giving up a key double to unlikely hero Shawn O'Malley.
Game 2: Pilots 2, Coffee Growers 1. Both teams only managed 5 total hits, but two unearned runs were the difference when Coffee Grower starter Kevin Gausman threw the ball away on a comebacker.
Game 3: Pilots 5, Coffee Growers 2. Pilots Miguel Cabrera and Sandy Leon hit back-to-back HRs in the first inning when Seattle scored all its runs.
Week 2 - Starling City Nationals at Kona Coast Coffee Growers
What a difference going to downstairs for dinner makes…. Kona Coast sweeps Starling City, but two game were extra inning affairs sandwiching a 19-K performance. The Coffee Grower pitching staff, relied on so heavily last year, is back for a new season of close games.
Game 1: Coffee Growers 4, Nationals 3 (11 innings) – Francisco Lindor launched a 2-out walk-off solo HR in the bottom of the 11
th
for the first home victory of the season and his fourth hit of the game. The teams' bullpens combined for 13 relief shutout innings (6-1/2 full innings) until Lindor's blast.
Game 2: Coffee Growers 3, Nationals 0 – Jose Fernandez's signature victory of his Coffee Grower career, as he struck out 19 against three walks and three hits. Starting with one-out in the 5
th
, he proceed to strike out the next nine batters. He made until 2 outs in the 9
th
and Seung-hwan Oh earned his first save when he struck out Jayson Werth with two on to end the game.
Game 3: Coffee Growers 2, Nationals 0 (15 innings) – In a scoreless game, Michael Taylor robbed Todd Frazier of a HR in the bottom of the 11
th
. However, he couldn't reach it in the 15
th
. Todd Frazier's two-out walk-off HR in the bottom of the 15
th
were the only runs of the game as Jerad Eickhoff pitched 11 shutout innings for the Nationals (and 147 pitches!). Mad Bum threw 8 shutout innings and the relief corps of Craig Kimbrel, Jonathan Broxton, and Dylan Bundy carried the scoreless allowed streak to 28 consecutive innings.
Week 2 - McHenry Cybermen at Chicago Mob
Jose Altuve blasted 2 homeruns and had 4 RBI as the Chicago Mob outscored the
McHenry County Cybermen 11 to 5.
Altuve was spectacular at the plate. The hometown fans showed their
appreciation with a standing ovation his last time at bat. He delivered a
base-hit in the 1st inning, smacked a three-run homer in the 2nd inning,
banged out a single in the 4th inning, delivered a solo blast in the 6th
inning and delivered a one-base hit in the 8th inning. Chicago out-hit
McHenry County for the game, 16 hits to 8.
The victory went to Tanner Roark(1-0) who went 8 and 1/3 innings, allowing 4
runs. Rick Porcello(1-2) ended up with the loss. He served up 5 gopher balls
in 5 and 1/3 innings.
"I was really seeing the ball tonight," Altuve said "I wish it was always this
easy."
Week 3 - Concord Grape at Kona Coast Coffee Growers
In another "all or nothing" series, Kona Coast crushes the Grape into juice. Of Kona's April home series so far, it's two Coffee Grower sweeps and one losing "got swept" series.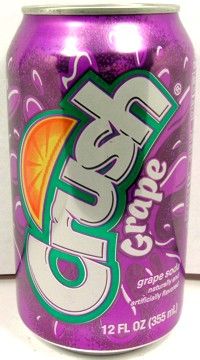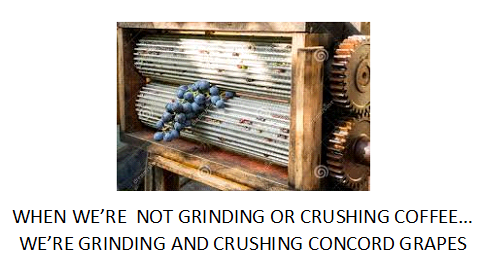 Game 1: Coffee Growers 7, Grape 2. A six-run explosion in the bottom of the 5
th
powered the Coffee Growers. Todd Frazier led off with a double and eventually moved over to 3
rd
on consecutive walks to Brandon Guyer and Francisco Lindor. Jonathan Lucroy singled to move everyone up one base. Jarrod Dyson's single plated two and that was it for Ricky Nolasco. Alex Wilson got two ground outs but Rougned Odor then crushed a 3-run HR and the rout was complete. Mad Bum got into the eighth inning, allowing only two runs.
Game 2: Coffee Growers 5, Grape 2. Kona Coast wrecked Concord's Danny Duffy, who didn't survive the first inning. Duffy hit Brandon Guyer to lead off the bottom of the first, and two singles later, Kona Coast led 1-0. Todd Frazier then powered a 3-run homer and Mike Lefkow then called on Alex Wood to get the third out of the first. Chris Sale kept the Grape in check for seven innings. The Grape made noise in the 9
th
off Jonathan Broxton but Seung-hwan Oh struck out the only two batters he faced to secure the save.
Game 3: Coffee Growers 7, Grape 2. Again, Kona Coast got off to a quick start, scoring 6 in the first two innings off of Ivan Nova. Rougned Odor knocked in two in the first inning with a double, and then two more in the bottom of the second with another double. Jose Fernandez struck out 12 in just six innings of work without allowing an earned run on a rare Jarrod Dyson error.
Rougned Odor was 7-for-10 in the series, with 3 doubles, 1 triple, and 1 homerun, knocking in 8 of Kona Coast's 19 runs in the series. The Big 3 starters (Mad Bum, Sale, Jose Fernandez) allowed 3 earned runs in 20-2/3 IP (1.31 ERA).

Week 1 - Nal Hutta Bounty Hunters at Piney Creek Palookas
Corey Kluber dominated striking out 13 Nal Hutta batters (only walking one) as the Piney Creek
Palookas outscored the Nal Hutta Bounty Hunters 9 to 1.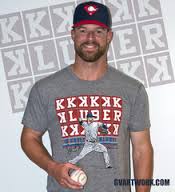 Kluber (1-0) was indeed brilliant as he hand-cuffed the Nal Hutta offense.

He
allowed only 6 hits and 1 walk in 9 innings.

Piney Creek managed 13 hits in
their victory.
Vince Velasquez (0-1) ended up with the loss.

He was hit hard and gave up 9
hits and 2 walks in 2 and 2/3 innings.

Jeff Fleischman was asked about the
performance of Kluber, 'He had his good stuff out there tonight.

The fans
really get into it when the strikeouts start mounting up - and that seems to
give him even more adrenalin.'
Week 2 - Fenway Faithful at Piney Creek Palookas
Corey Kluber retired 14 batters on strikeouts at Centennial Field as the Piney
Creek Palookas beat the Fenway Faithful by the count of 6 to 2.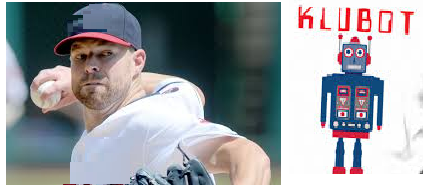 The home town fans were very appreciative of the fine hitting performance
provided by Dee Gordon.

He smacked a single in the 1st inning, smashed a
two-run homer in the 6th inning and tripled plating a run in the 8th inning.
The game was a scoreless duel until the 6th inning.
Kluber (2-0) finished the game allowing 2 runs in the victory. The losing
pitcher was Tom Koehler (0-1).

Everyone seemed to enjoy the performance of
Kluber - except Fenway.

Jason Dube lamented, 'He just was 'on' tonight.

He
was keeping our guys off balance all game.

A fine game by a good strikeout
pitcher - makes it a fun game for the hometown fans - unfortunately we were
the visitors!'