NOW IN OUR
49th

CONSECUTIVE YEAR!
G.U.S.S.O.M.O. is the Oldest
and
Longest Continuous Running
Strat-O-Matic League of All Time
( 1971 - 2019... and still going strong! )
CODY BELLINGER
MATT CHAPMAN
RHYS HOSKINS
OZZIE ALBIES
ABOVE -- TOP FOUR PICKS IN THE 2018 G.U.S.S.O.M.O. DRAFT….


WHO WILL MAKE THE BIGGEST IMPACT?
ABOVE
Our League started in March 1971 as a "straight team" replay (league members managed the actual Major League teams). Jeff Fleischman is the League Commissioner, taking over direction and naming the League G.U.S.S.O.M.O. two months into the beginning of the first season when the original Commissioner (who was in the Air Force at the time) informed all the Original league members that he was being transferred from Northern California to Germany and would not be able to continue running the League. He sent all the League material (paperwork and statistics... minus, of course, the league treasury/dues) to Jeff... who re-organized and cleaned things up and has been running the League ever since. Read More...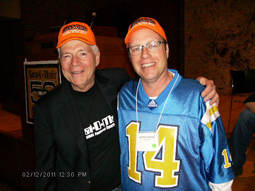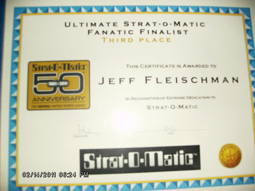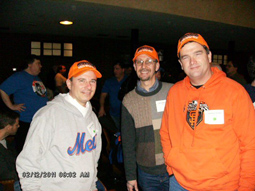 Strat-O-Matic creator HAL RICHMAN and JEFF FLEISCHMAN at the 50th Anniversary of Strat-O-Matic
in New York City Jeff's Award (3rd Place) in the Ultimate Strat-O-Matic Fanatic Contest Bob Morelli, Larry Steinberg and Lawrence Green in New York
at Strat-O-Matic's 50th Anniversary