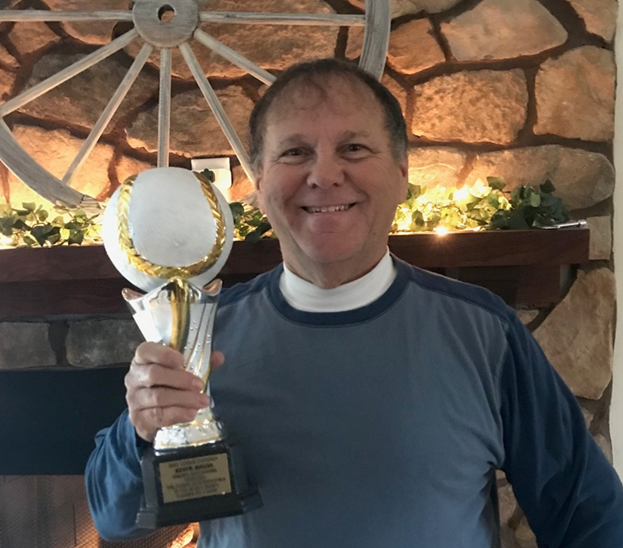 2022 LEAGUE CHAMPION
KEITH RIGGS
VIRGINIA DESTROYERS
2022 LEAGUE "RUNNER-UP"
RALPH POLUMBO
ALBANY INTERNATIONALS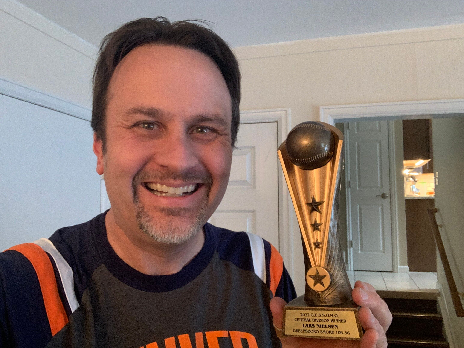 LARS NIELSEN
2022 CENTRAL DIVISION WINNER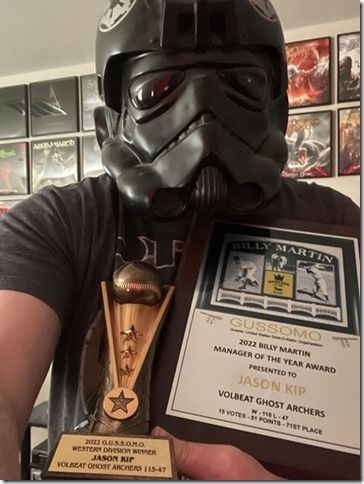 JASON KIP
2022 WESTERN DIVISION WINNER
AND
MANAGER OF THE YEAR WINNER
"Here I am hiding my face in shame. You know, it's great to win 2 awards, but I didn't get the one that I really wanted!"
Long live the Empire."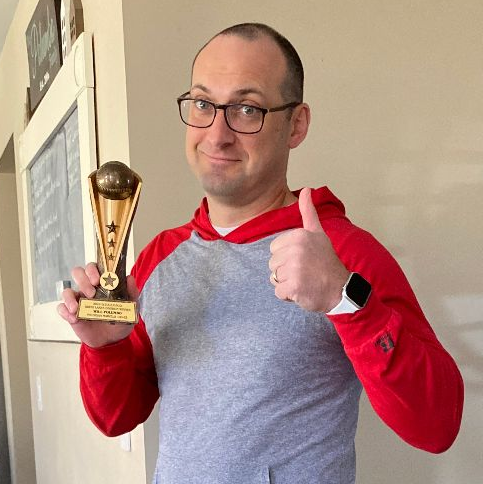 WILL POLUMBO
2022 GREAT LAKES
DIVISION WINNER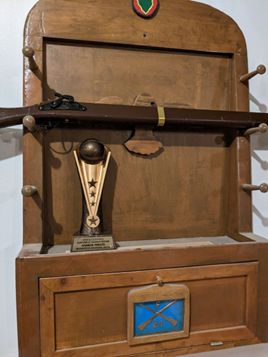 ANDREW PHELPS
2022 NORTHWEST DIVISION WINNER

IT'S CALLED "WINNING THROUGH INTIMIDATION" OR
JUST "INTIMIDATING YOUR COMPETITION."

JEFF MILLER
HUDSON GUNNERS
"Jeff giving his Gussomo Baseball Sigh"
(He did a good job given the hand he was dealt)
Winner of the "Golden Toilet" Award for the most losses
during the 2022 Season.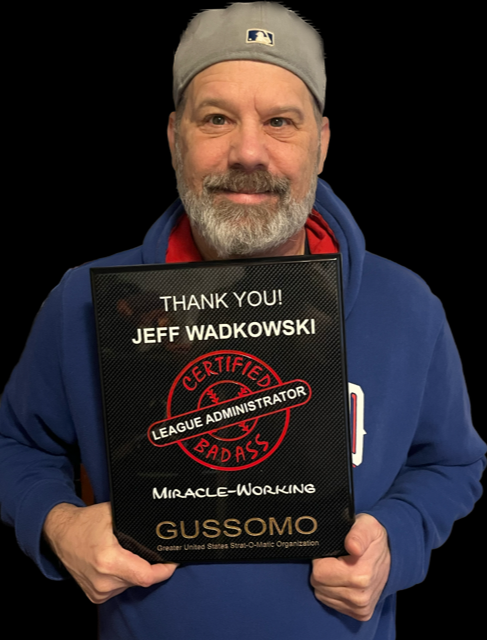 Special recognition to Jeff "Batman" Wadkowski
Behind the scenes... he's a "Bad Ass" League Administrator who does so much to keep our League Running smoothly. Thank you, Jeff!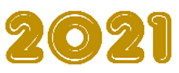 2021 LEAGUE CHAMPIONSHIP AWARD
"THREE-PEAT" ACCOMPLISHED BY
DAVE "SHOE" SHUEY

2021 "RUNNER-UP" AWARD
2ND PLACE
BOB GALVIN

2021 "MANAGER OF THE YEAR" AWARD
WILL POLUMBO



2019
LEAGUE CHAMPIONSHIP AWARD
DAVE "SHOE" SHUEY
MANAGER OF THE YEAR TEE-SHIRT

2019
2ND PLACE - RUNNER UP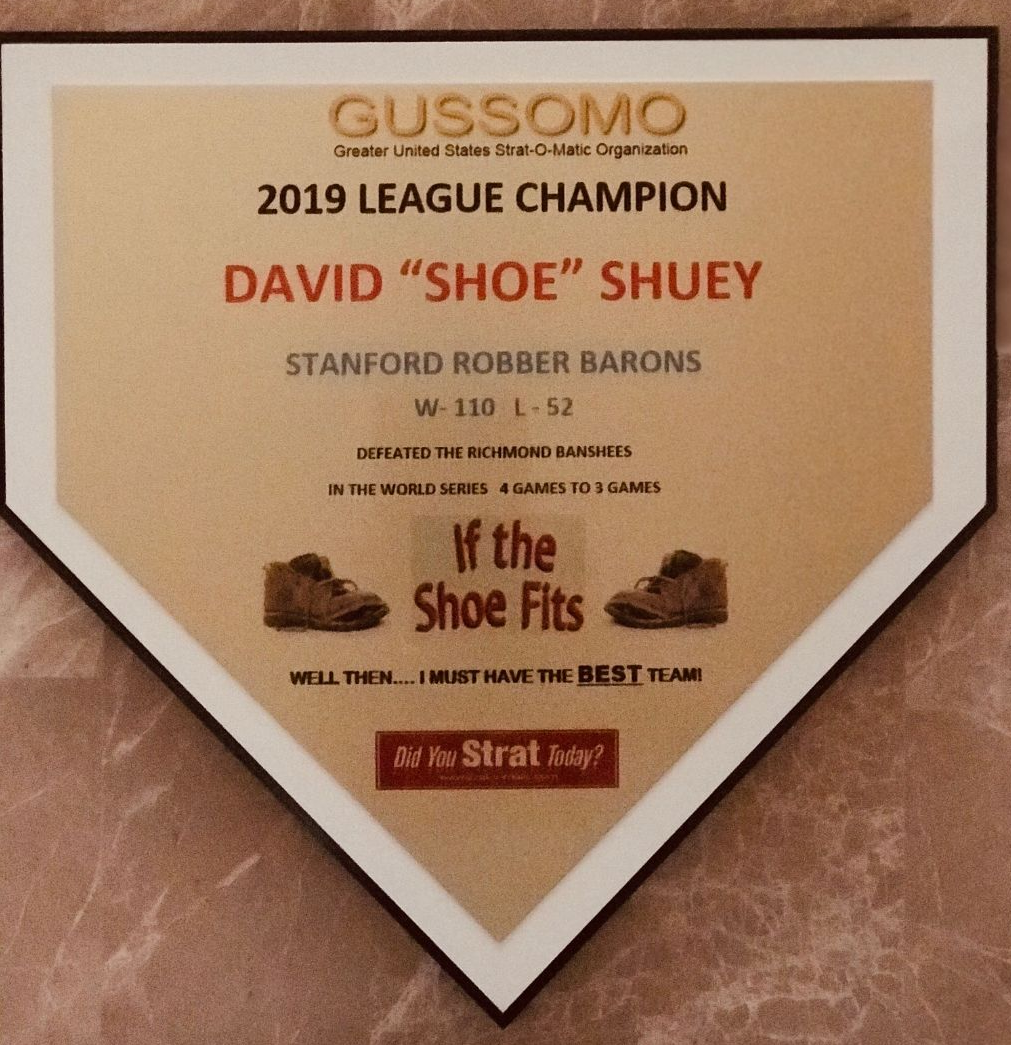 DAVE "SHOE" SHUEY
2019 LEAGUE CHAMPIONSHIP AWARD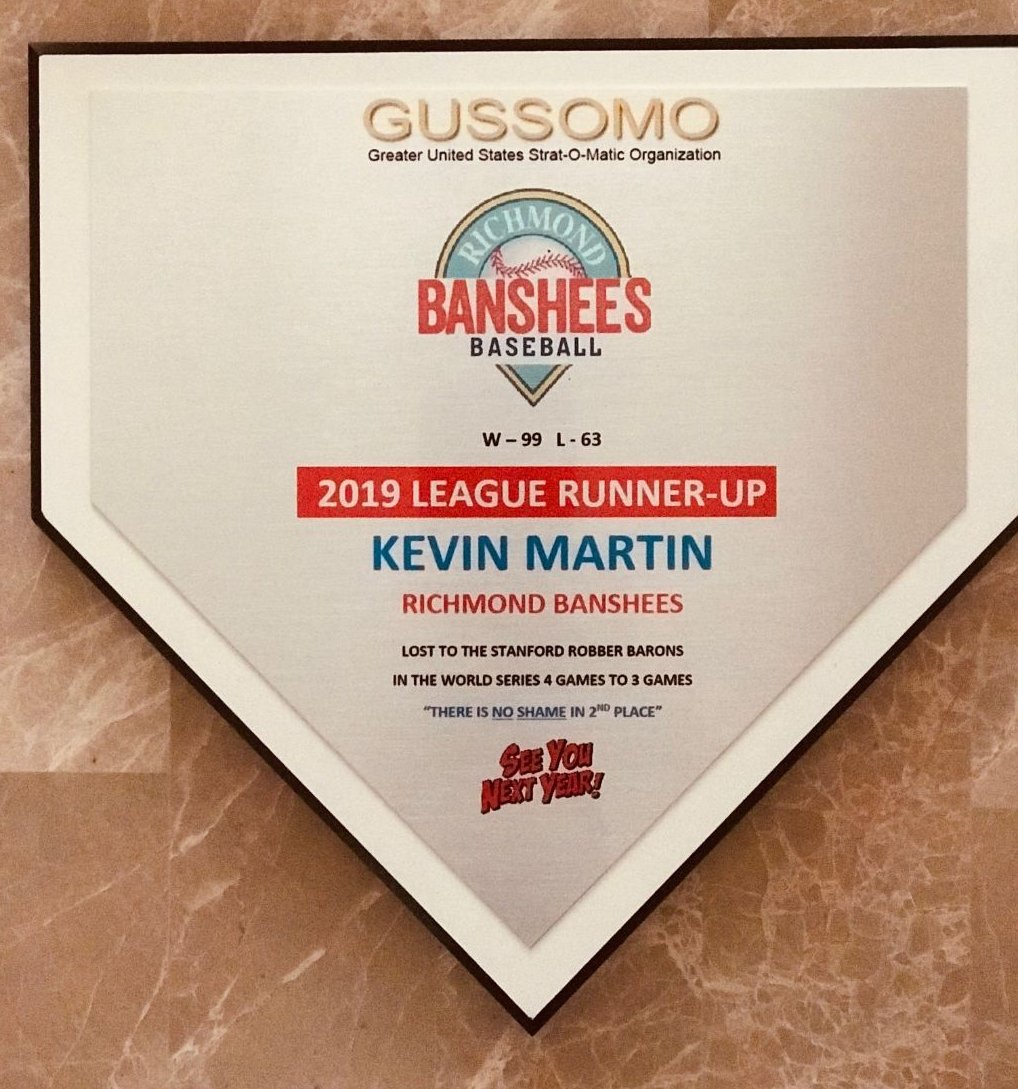 KEVIN MARTIN
2019 LEAGUE RUNNER-UP AWARD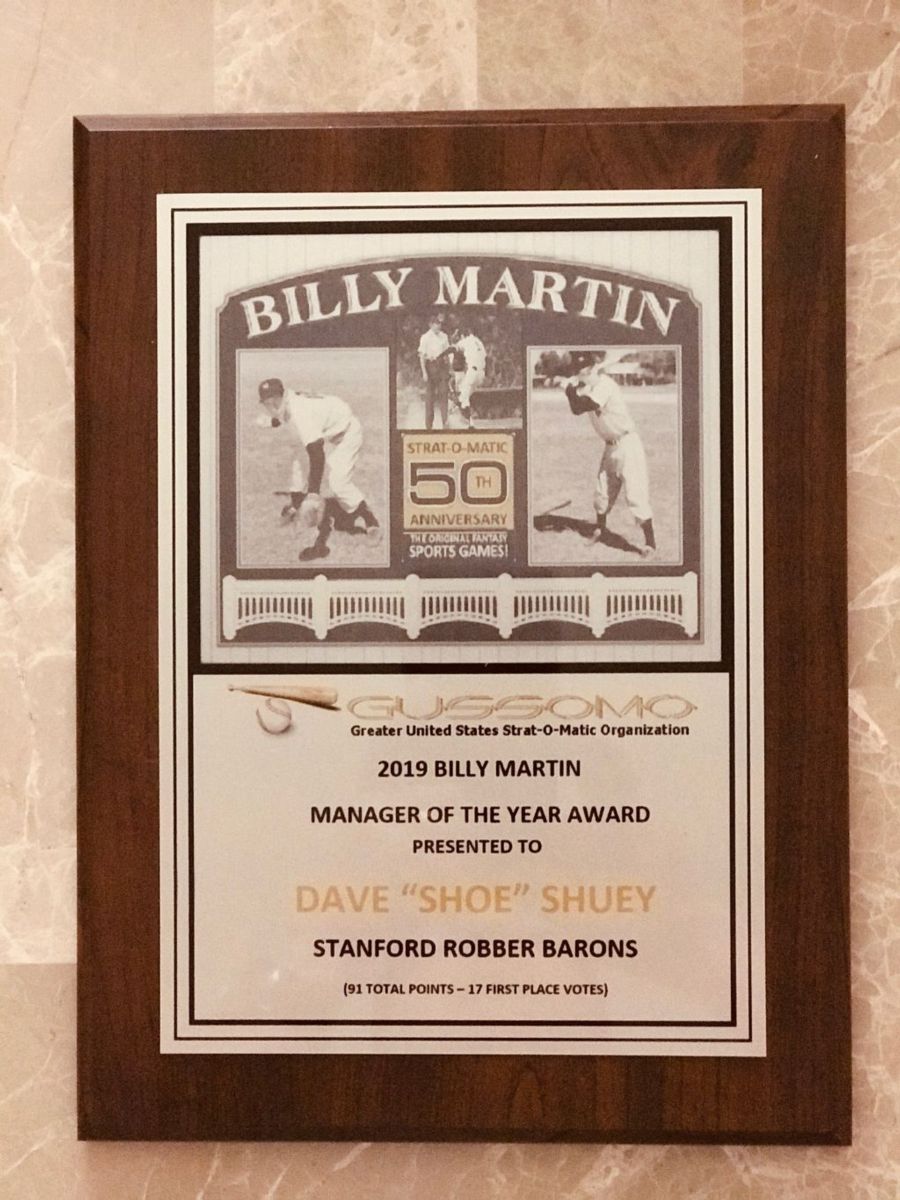 DAVE "SHOE" SHUEY
2019 MANAGER OF THE YEAR AWARD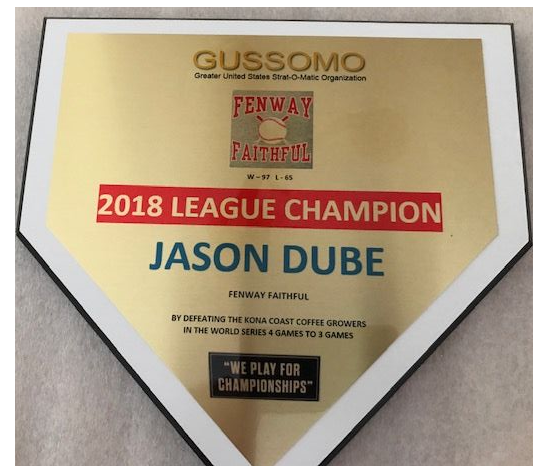 JASON DUBE
2018 LEAGUE CHAMPION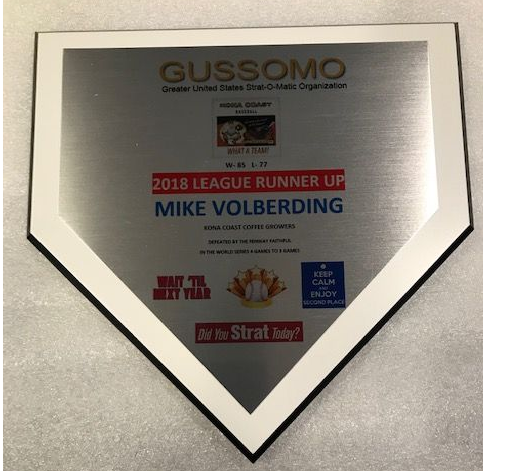 MIKE VOLBERDING
2018 RUNNER-UP AWARD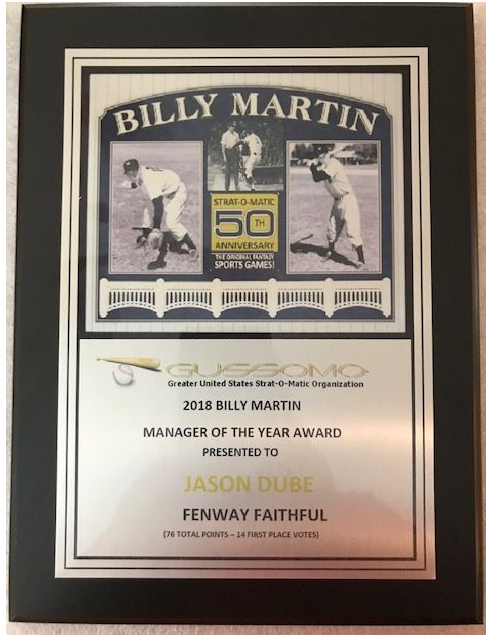 JASON DUBE
2018 MANAGER OF THE YEAR AWARD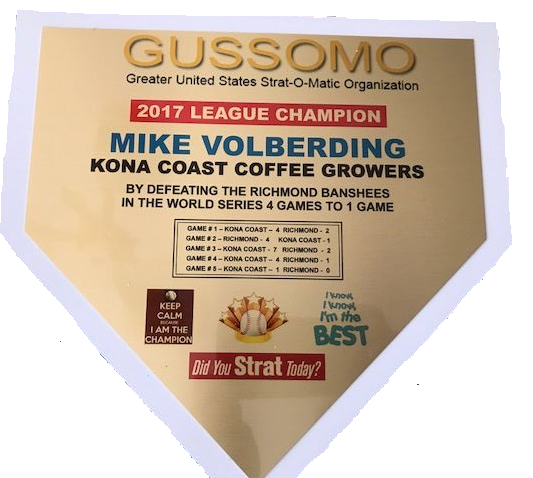 LEAGUE CHAMPION AWARD
MIKE VOLBERDING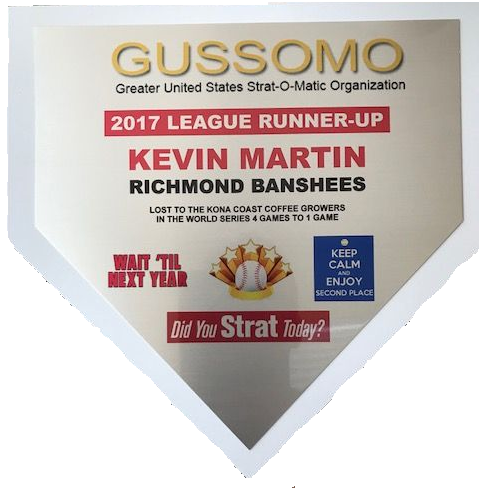 RUNNER-UP AWARD
KEVIN MARTIN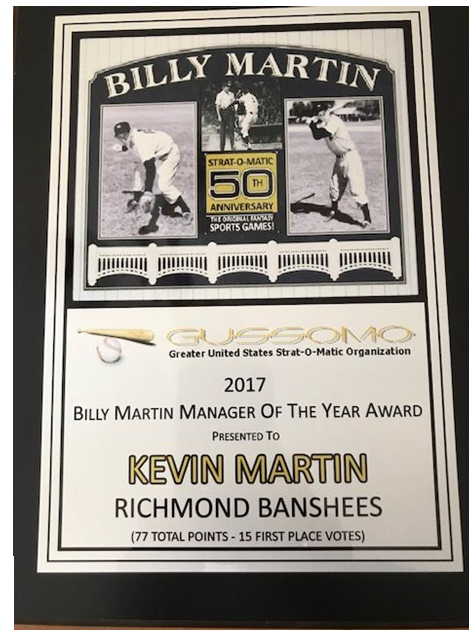 MANAGER OF THE YEAR
KEVIN MARTIN