2015 WORLD SERIES RECAP

All games were played by a viewer as we were not able to netplay but Jason figured out how we could both view the games and make all decisions.
Game # 1 Iwakuma vs Cueto
Both Pitchers went the Distance in this one. Iwakuma was touched up with solo Homeruns from Carlos Gomes and Reddick for Sin city. They add 2 more runs and Cueto cruises to a complete game shut 4-0.

Winning pitcher - Cueto Losing pitcher - Iwakuma
Sin city up 1-0
Game # 2 Cobb vs Sanchez
Another fine pitching performance by both starters. Sin City gets a run in the Top of 3rd on a Sacrifice Fly by Ramirez (after a Wild Pitch moved Bruce fron 2nd to 3rd).

The Hounds strike back in the bottom of the 4th. Goldscmidt singles, folowed by a single by Stanton, Holliday doubles in a run and the Hounds have 2nd and 3rd with nobody out...but Uribe strikes out and Perez and Reyes can't get it done.... and the score is now tied at 1 - run apiece.

It remains tied at 1 to 1until the Top of 7th inning. Buster Posey leads off with a walk and Machado doubles him home to make the score 2-1. .Hounds go quietly and Sin takes a 2-0 series lead.

Winning pitcher Sanchez 6.2 IP, 1 ER. Losing pitcher Cobb 6 IP, 2 ER Save - Benoit No Homeruns

Game # 3 Beckett vs Gio Gonzalez
For the first time in the series, the Hounds have the lead as they score one run in Top of the 3rd, only to see Sin City score 4 runs in bottom half of inning.

The Hounds squeeze across a run in the 5th and then a run in the 6th, but that was all they could muster as Gonzalez only lasted 3 innings and Manager Jason Kip went 6 innings with his very strong bull pen. Final Score... 4-3 Sin City looking to wrap things up as they lead the Series 3 -0
Winning pitcher - Doolittle Losing pitcher - Beckett Save - Benoit
Note: One of the biggest differences so far in the Series was the DEFENSE. Sin City has mostly "1's" all over the place and Long Island has Reyes (a 3"), Kipnis ( a "4") and it seemed as if Holliday (a "3") in Leftfield could not make a catch.....while Sin City was making Double Plays.... the Hounds could not field the ball!
Game # 4 Pineda vs Cueto
One of the only games the Hounds can match up with Sin City's starting pitching... and dare I say have an advantage. Well, finally the bats EXPLODE for The Hounds as we score 6 runs in the bottom of the 1st inning. .Pineda cruises to a line score of 8 innings 3 hits 1 run. Sin City loads the bases in the 9th (as Pineda can only pitch 8 innings sue you usage limits)... but Neshek puts out the fire.

Final score 8-3. Sin city leads 3 games to 1

~Winning pitcher Pined 1. Losing pitcher Cueto

(Cueto was quoted saying "I just did not have it tonight")

Game #5 Iwakuma vs Hernandez
The game is scoreless through 4 innings.In the top of 5th with one out Uribe singles,Followed by a Reyes single then Finally Trout says no doubt about this one as he launches his first HR of the series.Trout actually lead the league during the regular season in avg,runs scored,homeruns,and RBIs.Sin city gets one back in the bottom of the inning on a sacrifice fly by Jay bruce.Machado in the bottom of the 6th grounds out for another run for sin city.Middle infielders long gone for the hounds to bring in the defense but they hit a little bit to as Hicks goes deep in top of ninth and the hounds cruise to a 4-2 win.Papelbon goes final 2 innings for the save.
Getting interesting but Sin city still leads 3 games to 2

Winning pitcher-Iwakuma Losing pitcher- Hernandez
Game #6 Series moves back to Long Island Cobb vs Sanchez
Bottom of the 1st, Cabrera leads off with a Double, Trout drawa a Walk,Goldscmidt flies out and Stanton reaches 1st on another Walk. Bases are now loaded with 1 out and Jaso due up. Jason and Sin City take out their starting pitching and bring in a Lefty to face Jaso. The Hounds decide to let Jaso hit so they won't lose him the rest of the game. He comes through with a Sacrifice Fly. Goldscmidt hits a "solo shot" in the 3rd. Reyes get a base hit in the 4th to drive home Kipnis. The Hounds score 2 more runs in the 7th inning. Papelbon pitches the 9th and the Hounds win 5-1 to tie the series 3-3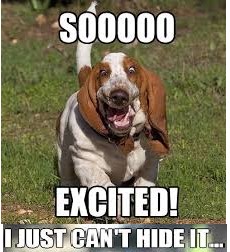 Winning pitcher Cobb. 5 1/3 innings, 1 hit, 0 runs. Too bad he had Tommy John surgery after this start. Losing pitcher Sanchez as he lasts only 1/3 of an inning.

Game #7 Beckett (in his final start of his career) vs Cueto
In the bottom of the 1st, the Hounds load the bases but can't push a run across. Long Island would do much better in the bottom of the2nd as Kipnis leads off with a Walk, Uribe Singles which is then followed by an RBI Single from Reyes. Melky Singles home another and the Hounds lead by a score of 2-0. Beckett is cruising through 5 innings and Long Island pushes another run across in the bottom of the 5th. .Beckett pitches a great 6 1/3 innings giving up 2 hits no runs (regular season Beckett was 14-1... 2.75 ERA in 17 starts) He was quoted as saying "This was the way I wanted to end my career.")

Papelbon and Neshek are perfect for 2 2/3 innings and the Hounds win 3-0... coming back from a 3 game to 0 game deficit to win their 1st Championship in G.U.S.S.O.M.O.


I enjoyed playing Jason in the World Series.... He has a Great Team!
Winning Pitcher - Beckett 6 1/3 IP, 2 Hits, 0 Runs
Losing pitcher - Cueto 5 2/3 IP, 10 Hits, 3 Runs
Grand Rapids at Sin City
Sin City wins the series 4 games to 3. Every game was a nail bitter but one including the final game. We tried net play but couldn't get it to work so Jerry showed me a program called Team Viewer and we were able to play online that way. Felix Herrnandez and Manny Machado were the big players for Sin City in this series.Felix went 2-0 with a .77 ERA and Manny hit .364 with 3 bombs.Steve Pearce was the big hitter for Long Island hitting .304 with 2 HR's... But the series was pretty much pitching,pitching,pitching as only 29 runs were scored in the 7 games. On to the World Series for Sin City!
Starling City at Long Island
Game 6 - Keuchel vs Lohse
Hounds win in bottom of ninth on a 2 run HR from Goldscmidt. Up 4-2 in ninth, Starling scores 2 runs to tie the game off Neshek.... but "Goldie" wins it in bottom of inning. .Trout also had a 3 run bomb earlier in the game.
Hounds win 4 games to 2 -- Good series!