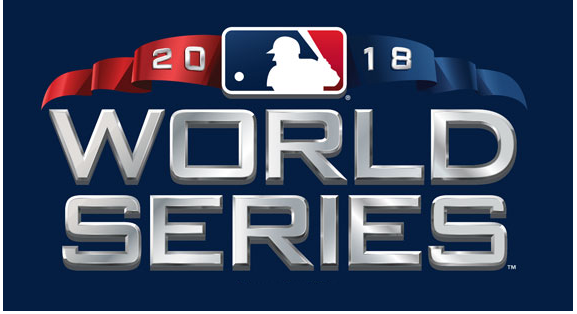 Here's the recap of the exciting 2018 GUSSOMO World Series recap. Fenway Faithful totally deserved to win the Series. They came back from a 3-2 deficit to win the last two games and deny Kona Coast of back-to-back championships.
Again, it was great fun to be on the phone with Jason for the Net Play experience. We both had highs and lows during the series and I thank Jason for being a gracious winner.
Game 1: Fenway 14, Kona Coast 2. Charlie Blackmon hit a lead-off HR to set the tone for the series. The series dreaded GB(3B)-X gave up a single to Avisail Garcia which eventually loaded the bases with two outs. In an at-bat that shouldn't have happened, Starlin Castro hit a HR off Chris Sale's card with a HR 1-8 by drawing a "2" card for a grand slam. It was ugly after that for Sale, who took one for the team, by allowing 14 hits, 11 runs and SIX HRs in just 6 innings of work. Michal Fulmer, series MVP, pitched 5 shutout innings and allowed just 2 base hits.
Game 2: Kona Coast 10, Fenway 8 (11 innings). In a true back and forth game, Kona Coast would forge ahead but Fenway would come back to tie it. After 8 innings, it was knotted at 8. Top lead off the 11th, Kona Coast's Marcell Ozuna walked. After a strikeout, Francisco Lindor doubled and scored on an error by Jay Bruce that allowed Lindor to race home with a two-run lead. But Fenway got the tying runners on base but Craig Kimbrel got the last two outs to secure the victory.
Game 3: Kona Coast 6, Fenway 5. Kona Coast jumped ahead 3-0 when Miguel Sano smacked 3-run HR in the third inning. Fenway got two back with Avisail Garcia's RBI triple and sacrifice fly. Kona's Alex Presley knocked in a run to make it 4-2. Rhys Hoskins doubled in the 6th to tie it and then went ahead on Jake Lamb's single in the 7th. But the winning margin was Marcell Ozuna's 2-run homerun in the bottom of the 7th inning. Blake Snell, Brandon Woodruff, and Ryan Buchter shut down the Faithful the rest of the way.
Game 4: Fenway 4, Kona Coast 0. Unknown at the time, Charlie Blackmon provided all the offense needed with a game leading off HR. Michael Fulmer pitched brilliantly, allowing only two hits over 8 innings of work.
Game 5: Kona Coast 5, Fenway 4 (12 innings). Jonathan Schoop hit a first inning 2-run HR that held up for seven innings as Robbie Ray cruised to a 14-strikeout game. In the eighth, Justin Bour hit a tying 2-run HR and it was off to extra innings. The split cards were kind to Fenway in the 10th inning where a 1-16 chance at the plate resulted in not only a "17" card but also a "poor" plate blocking split drawing a "20" to continue the game. Fenway's Carlos Correa hit a 2-run HR in the 12th to look like a game winner. Kona came back with a walk and single to start the bottom of the 12th. Then Jonathan Lucroy hit a DP and it looked rosy for Fenway. Alex Presley walked. Then Jake Marisnick doubled to put runners on 2nd and 3rd with a 1-run deficit. Hoby Milner faced Ryan Hanigan and the deadly GB(3B)-X resulted in a 2 base error and Kona Coast walk-off victory.
Game 6: Fenway 5, Kona Coast 3. Returning to Fenway, Kona Coast jumped off to 3-0 lead in the 4th inning. Hunter Renfroe and Rhys Hoskins hit solo HRs in the bottom of the 4th to make it 3-2. Fenway scores three in the fifth on a series of singles to take the lead. Anthony Swarzak pitched 2-1/3 innings of great relief and a Fenway navigates the ninth inning with three pitchers to secure the series tying victory.
Game 7: Fenway 6, Kona Coast 4. Chris Sale and Michael Fulmer locked up in a classic game 7 with just one hit until Rhys Hoskins lead-off HR in the bottom of the 4th. Pat Valaika led off the 5th with a HR. With one out, Brandon Woodruff gave up the deciding grand slam to Rhys Hoskins (his 4th HR of the series in limited duty) to make it 6-0. Kona made noise in the ninth with Max Kepler's 3-run HR but Matt Belisle struck out Rougned Odor to secure Fenway's second GUSSOMO World Championship.
Great fun, bitter disappointment for me. Who would have thought that Chris Sale would lose three games and look bad in all three? Fenway had a great hitting lineup and the friendly confines of Fenway Park was a pretty good advantage versus the very stingy Coffee Grounds.
Michael Fulmer was clearly the Series MVP, not allowing a run in three starts. Rhys Hoskins slammed 5 homeruns in the series, knocking in 10 runs. Carlos Correa also had a great series, too.