AND NOW FOR THE LATEST NEWS..... FROM LARS NIELSEN
Breaking News & Top Stories - Latest World, US & Local ...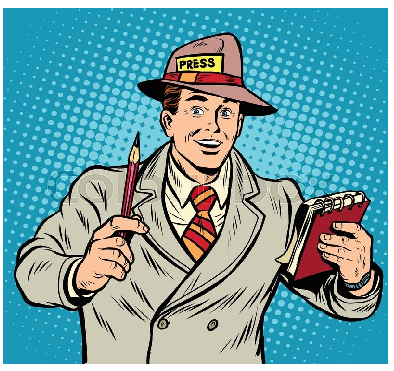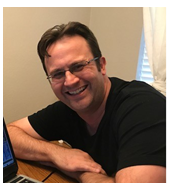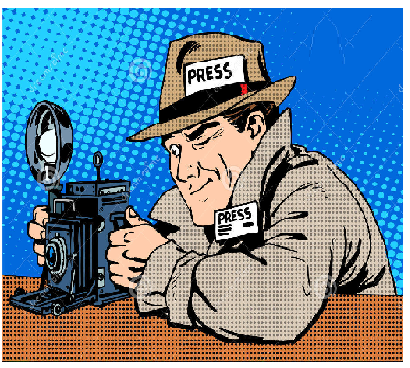 copy and paste to hear this while reading below.....

https://retired.sounddogs.com/sound-effects/25/mp3/228240_SOUNDDOGS__ma.mp3
https://youtu.be/pj0bwLBckkI
February 28, 2019

Dateline - Milwaukee, Wisconsin
Now that the draft has started and With the recent race to gain 1st Round picks in the 2019 GUSSOMO draft, it would seem that new owner, J.P. Kaltenbrun has been busy on the phones attempting to remake the Beers into a franchise of his own desire. "It seems that Nar Shadda and Latrobe are serious about making moves in the 2019 draft. Milwaukee has always been a home of great baseball and great tradition. To move forward, we need some fresh blood to excite this fan base." Kaltenbrun stated in his recent meeting with the greater Milwaukee media. "With that, we are pleased to announce that we have gained the #14 pick from Greensboro in this draft."
Greensboro Sends the 2019 1st Rd Pick (#14 overall) and 2020 5th Rd Pick (Concord) for Milwaukee Starting Pitcher, David Price, 2019 8th Rd Pick, and 2020 3rd Rd Pick.
Lars Nielsen was heard stating, "We are excited to welcome 33 year-old David Price. His stuff is still electric and our pitching staff is growing and taking better shape day-in and day-out. With some of the injuries we have endured, we are excited to have a new ace on the mound. We haven't had this kind of pitching ever in the franchise history of Greensboro." David Price was excited at the prospect of moving on from a rebuilding franchise to the Smokey Mountains of North Carolina. "I want to compete and have a chance every time I take the bump to bring a team to the Playoffs and eventually the World Series."
February 6, 2019
Dateline - Stanford University, Stanford (Palo Alto), CA
"Stanford and Greensboro Annual Trade"
In the midst of the University Club at the University of Stanford, hundreds of reporters came from across the nation, regardless of the Polar Vortex and the recent State of the Union address. Owners Lars Nielsen and Dave Shuey took time out of their busy schedules to come to an agreement in principle, in moving both Sonny Gray and Wade Davis. "We didn't want to interrupt the President's State of the Union Address," Nielsen stated at a morning press conference. "We believe that this move made a great deal of sense for both organizations."
Some members of the press inquired of both owners if they believe that there is collusion in making super teams. Nielsen responded with, "I cannot speak for the rest of the league, but the moves that Shuey and I have agreed to have been beneficial for both franchises. Sonny Gray is a top flight starting pitcher who needs a fresh start. Wade Davis is a solid closer who we will certainly miss, as we had big plans going forward. But you cannot turn down the opportunity at building the best starting rotation you can." The honorable David Shuey simply nodded stating that Stanford is seeing their window of opportunity to win beginning to open and that they are ready for that move now.
The fact that both these franchises are in the same division, one reporter asked, "How do you see facing each other multiple times this coming year?" Nielsen was quick to reply, "Stanford is no longer a doormat franchise. Shue has done an incredible job acquiring talent. But it is not just Stanford, Latrobe has won this division now two years running and Cedar Rapids is extremely competitive. We simply do not have franchises in our Division, who are tanking seasons." When asked about any talk amongst owners about realignment, Shuey stated, "Nothing that we have heard of, but we enjoy playing the Greensboro franchise. It's good to have our teams face off against each other. You only get better by playing good competition."
Stanford Sends Sonny Gray, a 4th Rd pick in 2019 and a 4th Rd Pick in 2020
to
Greensboro for Wade Davis, Piney Creek's 1st Rd pick in 2020 and Stanford's 6th Rd pick in 2019.
Jan. 5, 2018 - Dateline the Smuggler's Moon -
In a recent set of events, the Hutt's of Nar Shaddaa have acquired both of Greensboro's 2nd Round picks this year in exchange for several future considerations. The translation droid for the Hutt Council stated, "The most honorable Hutt Council is very pleased with the owner of the Smoke, with his ability to see the wisdom in the Supreme Masters of Nar Shaddaa. It is the expectation of the council that the franchise will have a marked turn around this season. This move will certainly allow this to happen."
Trade Notice:
Nar Shaddaa sends their 1st and 4th in 2020, Fenway's 5th in 2019 (5-24 ) and Stanford's 7th in 2019 (7-7) in exchange for Greensboro's 2nd round picks, Gotham's (2-5) and Richmond's (2-20) in 2019.
Nielsen stated coming out of a video chat with the Hutt Council, "Well I would not want to be that owner dealing with those Slimeballs. But I am pleased that we were able to get a fair return on both of those 2nd round picks." When asked by the writers about moving back so far in this Draft, Nielsen responded, "We think there are four outstanding players in this draft, which we will not be able to afford. However, we see that this Draft is deep and we can find value later in the Draft." Nielsen then put the spotlight back on Kip, "Kip has six picks in the first 48. His team will be, or should be much, much better."
Kip to confirm.

Jan 5, 2018 (AP) - Dateline Milwaukee Wisconsin-
Following the new year festivities around the world ringing in 2019, owner Lars Nielsen is excited to announce a trade, the first of 2019. "We are pleased to announce a trade with the Beers of Milwaukee."
Greensboro Sends Jonathan Villar and Brett Phillips, plus the 2020 3rd Rd Pick To Milwaukee who sends 2020 2nd Rd Pick, 2019 4th Rd Pick and 6th Rd Pick.
"It became evident that Villar did not work in our lineup and Jonny requested a trade. We wish him and Brett all the luck going forward in Milwaukee. "
JP to confirm.
December 14, 2018 (Greensboro New and Record) Dateline - Greensboro, North Carolina
As the winter, hot stove is heating up in the Smokey Mountains of North Carolina, Owner Lars Nielsen came out to the "ol' ballyard" to take an inventory of all of the players currently on the roster. After meeting with each and every individual on the roster, a press conference was scheduled in the Tobacco Warehouse/ Right Field Warehouse. Nielsen standing up in a new Smoke workout line, stated, "I am pleased to announce that the Greensboro Smoke have taken a look at the entire roster going into next year and realized that we had a bit of a glaring weakness. With that to be said, we are proud to announce the following trade to bolster our bullpen."
Greensboro sends 2019 4th Rd Pick (Grand Rapids selection) and a 2020 5th Rd Pick to Latrobe in exchange for Closer, Wade Davis.
"We are excited to welcome Wade to our roster and have a solid 9th inning guy to lockdown the game, with Rosenthal getting over Tommy John Surgery." Nielsen stated. When asked about the future and Rosenthal's return, Nielsen replied, "We love Trevor. He's working on healing up now and will be looking forward to his rehabilitation and having him in the 2020 season. Imagine what this roster will look like with a healthy Trevor and Wade in the 8th and 9th inning in 2020. It is a great day to be a SMOKE fan, ladies and gentlemen."
In slightly related news, a new cigar was rolled out called the #71, a Churchhill-esque, medium bodied cigar made with Guatamalan leaves as a wrapper and a fine blend of Floridan Tobacco. Nielsen stated as he handed out the cigar to everyone, "Ladies and Gentlemen, we are excited to have our limited edition #71 to our Smoke Roster. You can nickname this cigar, "THE CLOSER."
Latrobe to confirm.
The News & Record is the largest newspaper serving Guilford County, North Carolina, and the surrounding region. It is based in Greensboro, North Carolina, and produces local sections for Greensboro and Rockingham County, North Carolina.
Circulation: ~54,789 (weekday); ~81,600 (Sunday)
Nov. 19, 2018 (CNN) - Dateline: Sunny Southern California
Now that most of the league is in the off-season, the winter meetings have begun and Greensboro Owner, Lars Nielsen was pleased to announce that the Greensboro Smoke and Kessel Run Smugglers have come to an agreement. Greensboro sends retiring, former ace Brandon McCarthy and a 2020 6th Rd Pick to Kessel Run for Bulldog Starting Pitcher and Cancer Survivor Chad Bettis. "We are extremely pleased with what Brandon has brought to the Smoke these last two years. However, we realized that when you have a chance to bolster your bullpen and starting rotation with a quality arm like Chad, you have to do what is best for the franchise."
McCarthy cleared out his locker in Greensboro with only two reporters around. "Well, I guess this is what the business of baseball is. Does anyone want this old number 38 jersey?"
Greensboro has already begun to reshape their roster going into the 2019 season. Greensboro has only six remaining players from the Indianapolis Roster two years ago. "The former owner did a good job in assembling talent, however, that talent does not meet the direction of this franchise." Nielsen said in his winter meetings interview, when asked about going from a division title to a 3rd place finish. "You have to remember our division has become much more competitive. Stanford is now a legitimate franchise, not the league doormat. Latrobe has a real shot at making a move for the pennant. And Grand Rapids is 10-12 wins better in these last two years." Following lighting a cigar, Nielsen continued, "This franchise has gone from a division title two years ago with 83 wins, to a 3rd place finish this year with 84 wins. We are getting better, younger, faster and our arms are getting stronger."
Nielsen was finally asked about further trade options, "Well we are always looking at becoming better. If there are any trades that make sense for both our roster and our future, we will certainly take a look at it."
2019 Tentative Lineup
CF - Mallex Smith
1B - Joe Mauer
LF - Corey Dickerson
3B - Eugenio Suarez
SS - Johan Camargo
RF - Josh Reddick
C - Tucker Barnhart
2B - Kolten Wong
2019 Tenative Rotation
#1 - Danny Duffy
#2 - Bartolo Colon
#3 - Chad Bettis
#4 - Antonio Senzatela/ Jordan Montgomery
#5 - Anthony DeSclafani/ Nick Tropeano
Trade Press Release:
Greensboro sends its 2020 6th Rd Pick and Brandon McCarthy to Kessel Run for Chad Bettis.
Jason to confirm.