Miscellaneous



Long before Cell Phones and Computers, communication with League Members was pretty much limited to writing and sending letters via the U.S. Mail (does anyone remember how much... or how little the price of a postage stamp was back in the early 1970's??) . Anyway, original member Larry Steinberg (who currently is in his 43rd year as a manager/member of G.US.S.O.M.O.)... and I used to write letters in order to keep in contact.

Every once in awhile, we'd also send Cassette Tapes (I'm sure some of you are going.... What???).... anyway, we'd send Tapes to each other (in lieu of making phone calls). When we did call each other, we found out that the Phone Bill could get rather LARGE.... all you had to do in order to find out what I'm talking about... was to ask our Parents!
As you can see (below), Larry was on the verge of having a "Melt Down" over running up a $22.00 Phone Bill.... (BTW... I did pay my portion of the Bill).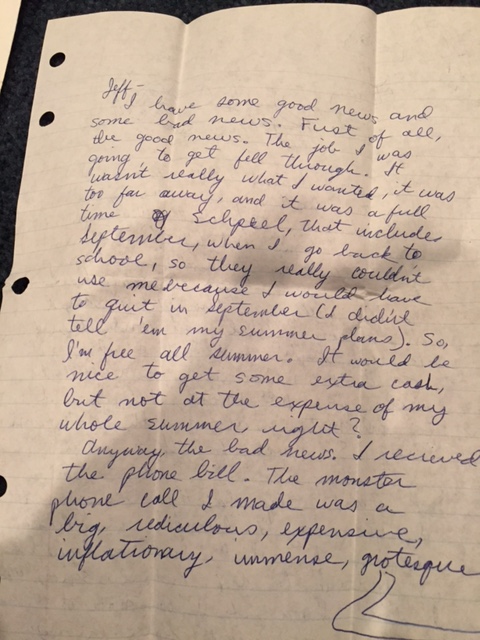 .... and the "Letter of Shock" continues (below)....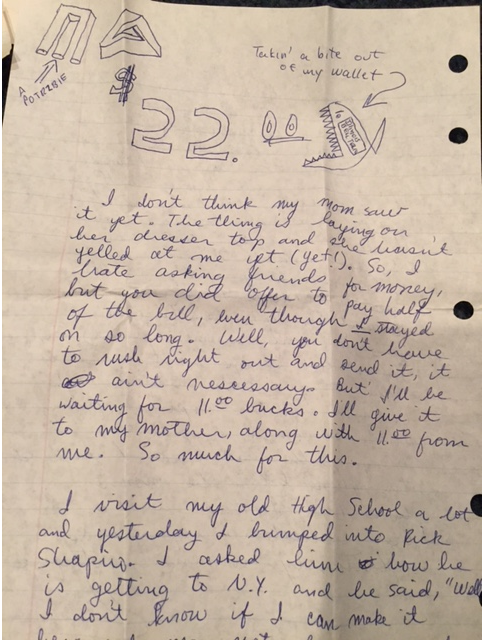 And more of Larry's letter (Below) showing me where he
lives and where they play "street ball" Softball...
which was a lot of fun to do when
I visted Larry in Skokie, Illinois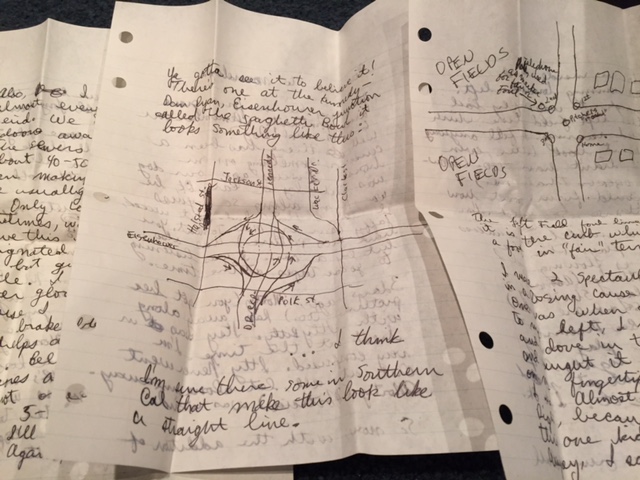 Prior to the start of the 1973 Season, I sent current (and prospective) Managers a questionairre form to fill out about themselves and why they wanted to stay (or be) in the League. Listed below, is the Original form from Larry Steinberg... yes... I still have it from 43 years ago! (I know.... why????) But it's fun to look at. See... Larry wanted to write "Highlights" (which, by the way... he STILL does an excellent job!!)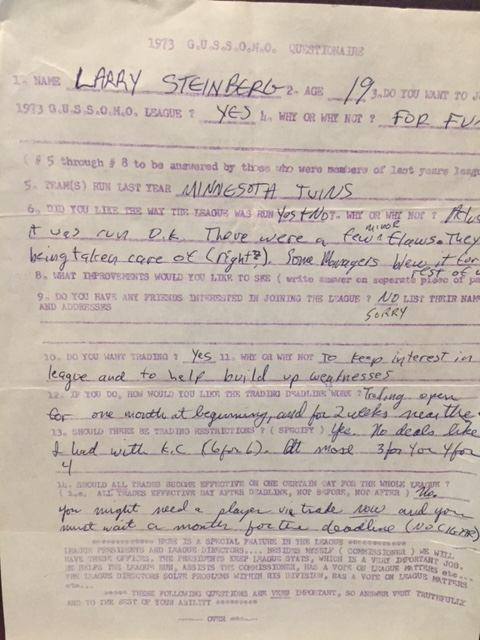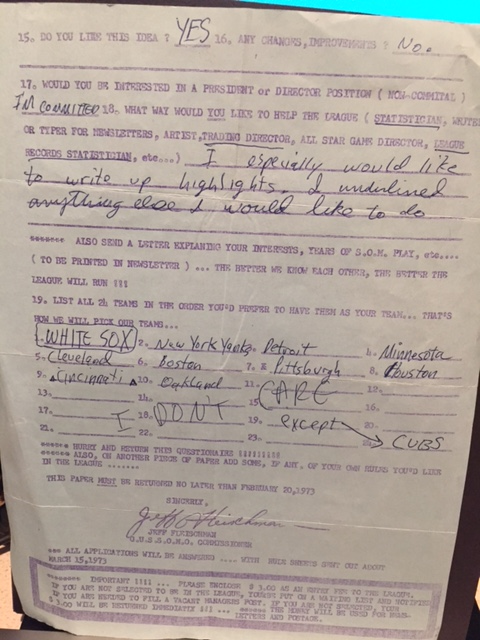 (Below) Larry Steinberg and Jeff Fleischman went
to a Chicago Cub game... sat behind the 3rd Base
Dugout... Jeff almost got killed by a "check swing"
Foul Ball off the Bat of Billy Williams....
and the best part... was it ONLY cost $3.50....
(Try doing that TODAY... for the
WORLD CHAMPION CUBS....)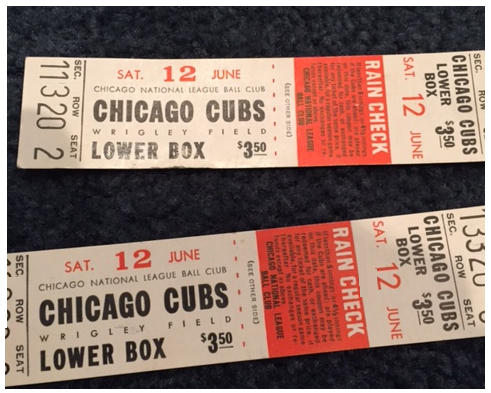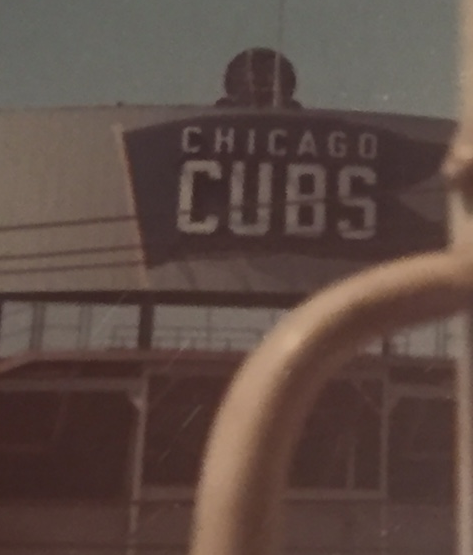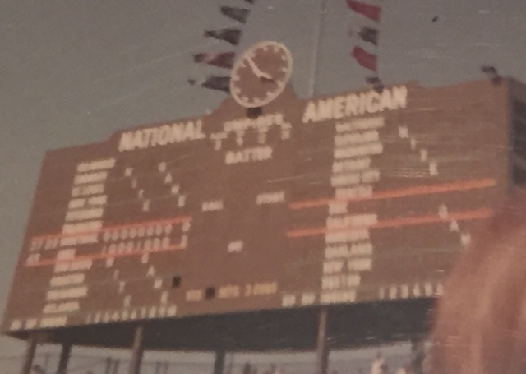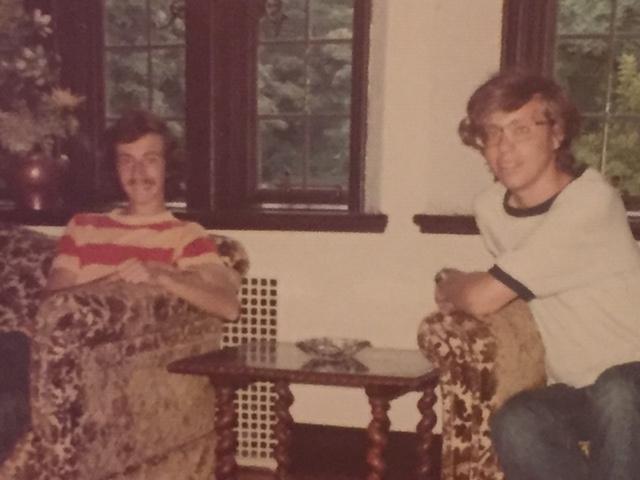 Larry Steinberg and Jeff Fleischman
somewhere in Philadelphia (1973)
Two "hippies" with the Long Hair
and whoa... look how skinny Jeff is....
(Below) - Larry Steinberg's room in Skokie, Illinois
(those walls are Greener than the Outfield at Comiskey
and Wrigley Field combined... lol...)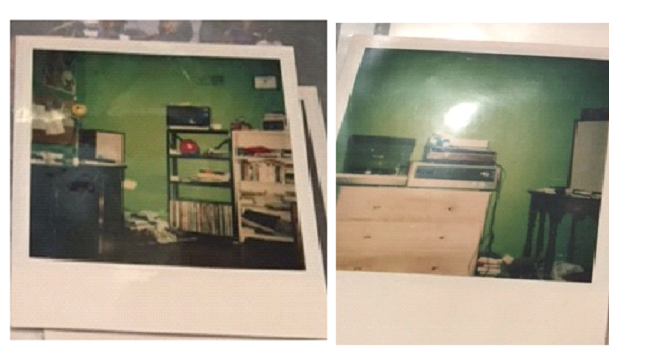 (Below) A letter from Original (and now a Current) Manager
Mike Volberding... when he was a League President
when we first started the League... telling me (or yelling
at me!!) that he was only going to do Add Up the Stats
for the N.L. EAST. I am glad to report that over the
past 44 years, Mike has calmed down and continues
to be an excellent Manager and addition to G.U.S.S.O.M.O.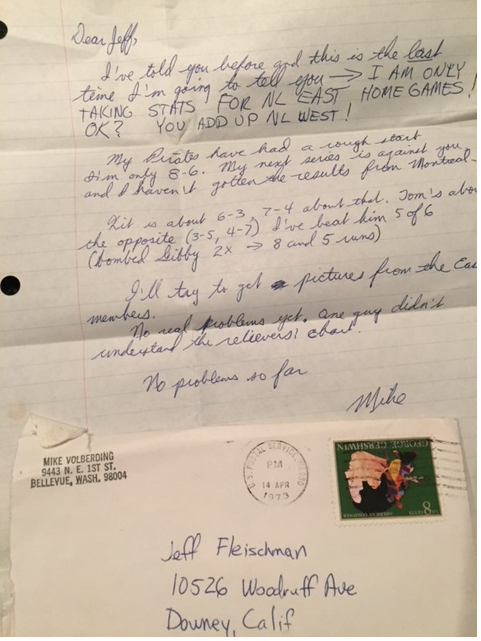 (Below) Here's a sample of many of the old Letters
that were received from Guys wanting
to join G.U.S.S.O.M.O.
(and the best part is that MANY of these Guys are still Managers in our League!!)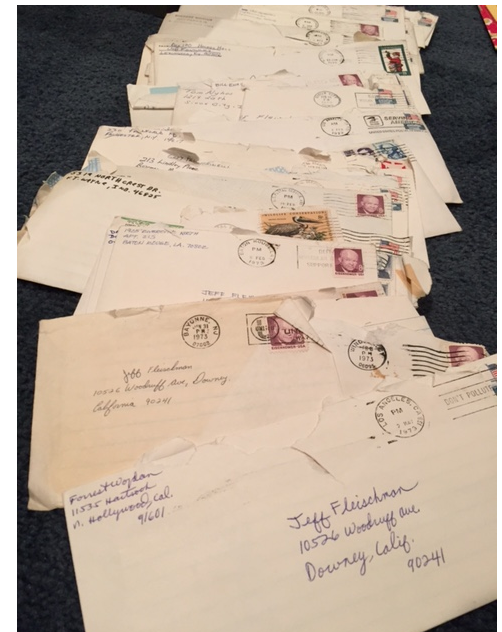 (Below) Some of the many "Applications" that were received asking to join G.U.S.S.O.M.O. in the Early 1970's
(Below) I used to use the "Mimi-O-Graph" machine in the School Office of my former Elementary School... in order to "run off" copies of our League Newsletter. (I know... you're probably asking... WHY do I still have these sheets?? (Good Question.... Uh... No Answer!)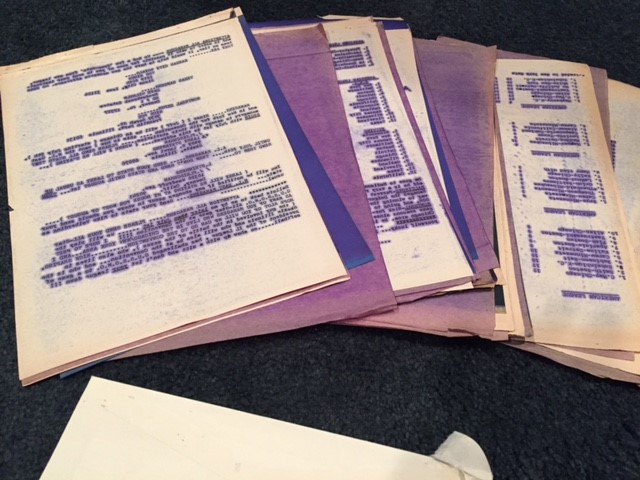 Wow!!! Guess we've come a Lo-o-o-o-ng Way....
Check out some of our old Newsletters (Below)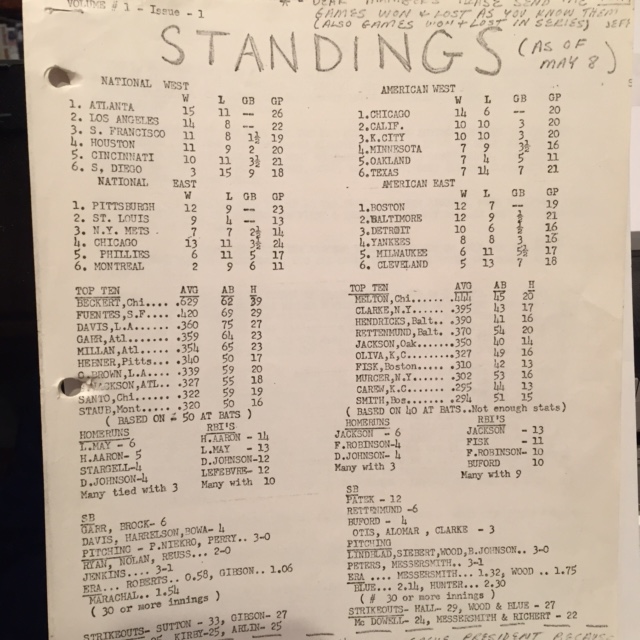 (Above) Our very 1st Newsletter!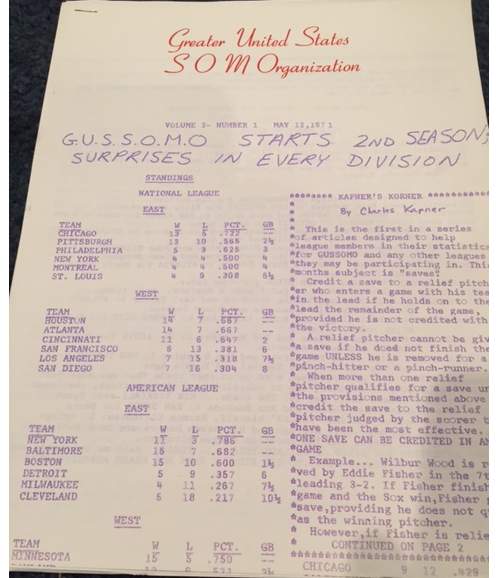 And another one.....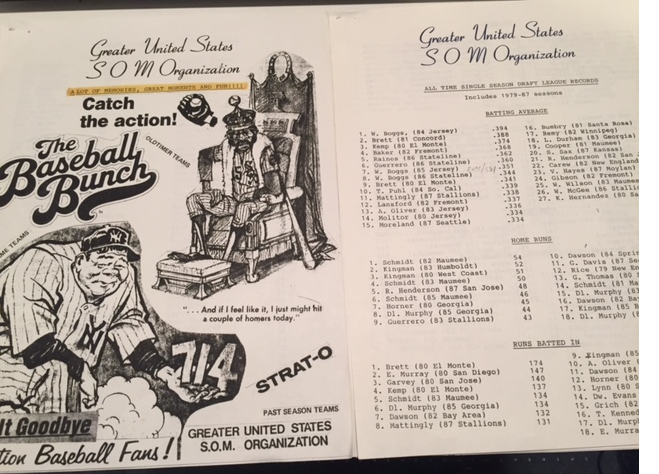 It's amazing how Strat-O-Matic
can bring so many people together
(can we all say.... "It's a Tie that Binds??)


And how over the years, we've shared so many "Real Life" experiences....
for example (Below)... the Birth of my First Child!!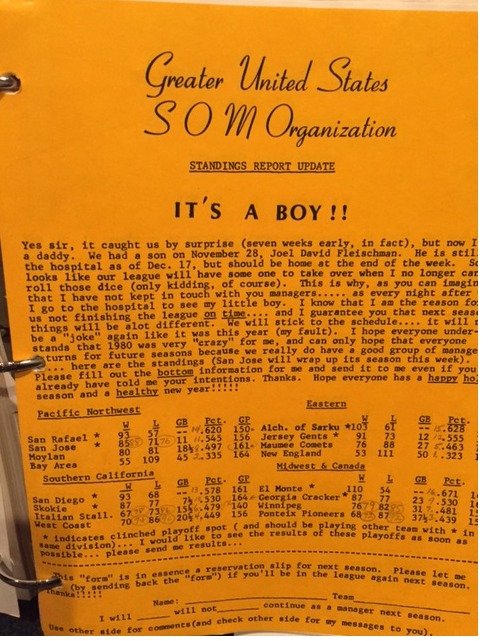 Better Looking Newsletters (Below)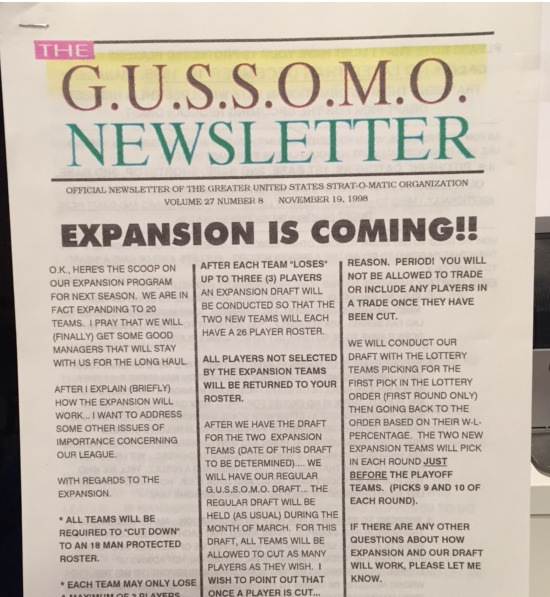 (Below) Here's another "why do I still have it"
piece of mail (postcard) written by
Mike Allison of the Strat-O-Matic Review
informing me that I was going to be the
"Guest Columnist" for their upcoming Issue.
(guess I'll have to look for my old Reviews...
yes, in a box somewhere in the Basement.
Do you remember reading the SOM Review??)

WOW..... How the time QUICKLY goes by....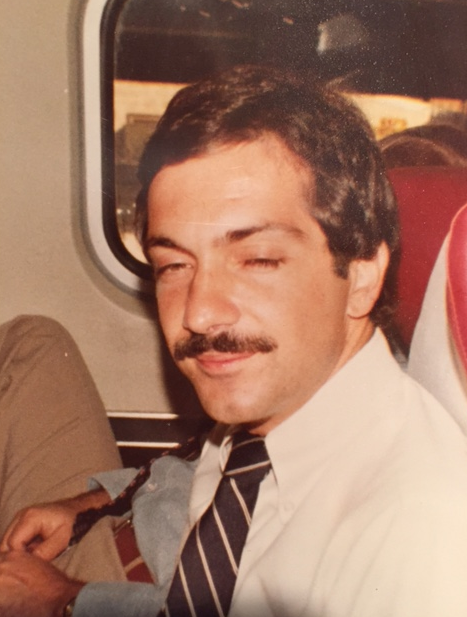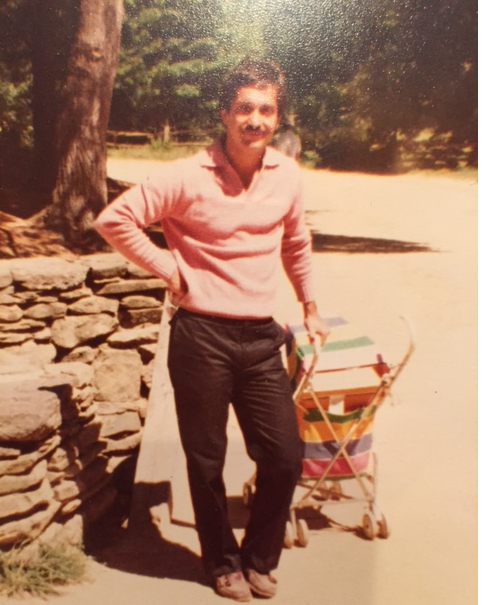 (LEFT) No... it's not Freddie Mercury (Singer from Queen)... it's Ralph Polumbo (circa 1985) on the Train heading to a "Big Meeting" in New York City.... and on the (RIGHT) ... it's Ralph again at Sturbridge Village with a Stroller that toted around future G.U.S.S.O.M.O. Manager... "Little Will" Polumbo...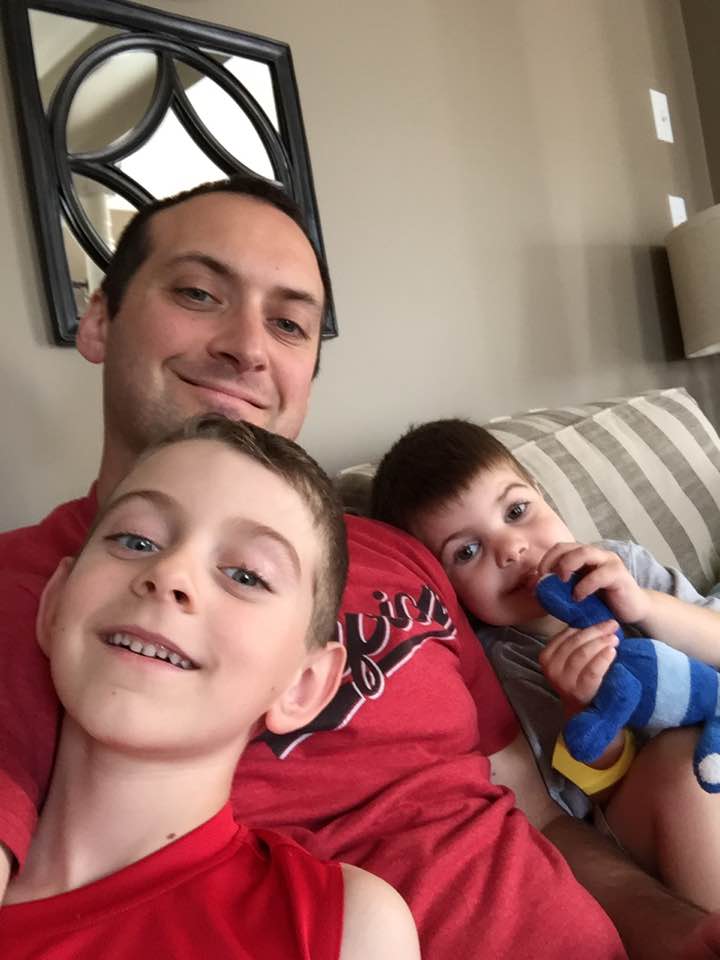 And NOW.... Here's Will Polumbo, a G.U.S.S.O.M.O.
Manager for 18 Years!! .... with Two Sons of his own!


------------------------------------------------------------------

Remember when we used to make "INSTRUCTIONS" and send them to our Opponents....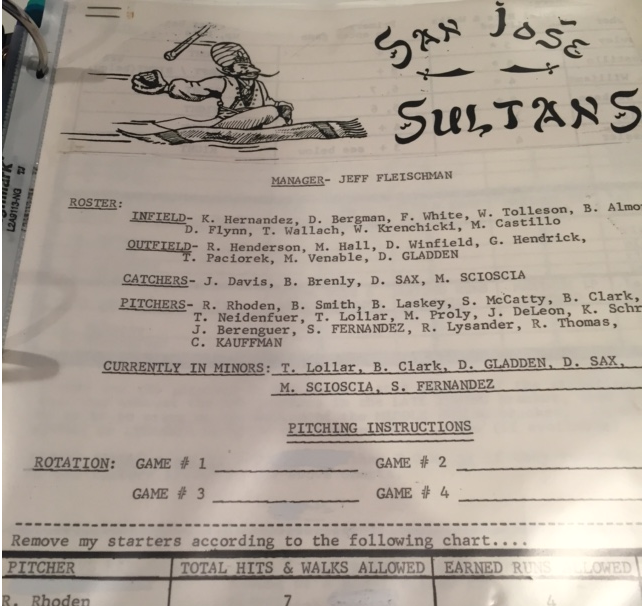 -------------------------------------------------------------------------

SOME FUN AWARDS....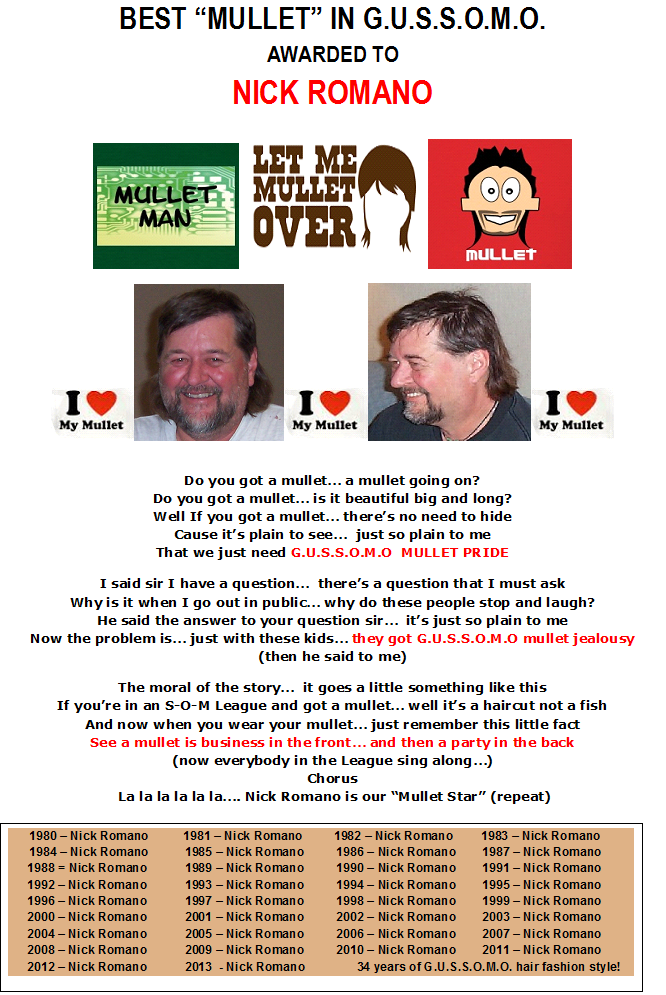 -------------------------------------------------------------------------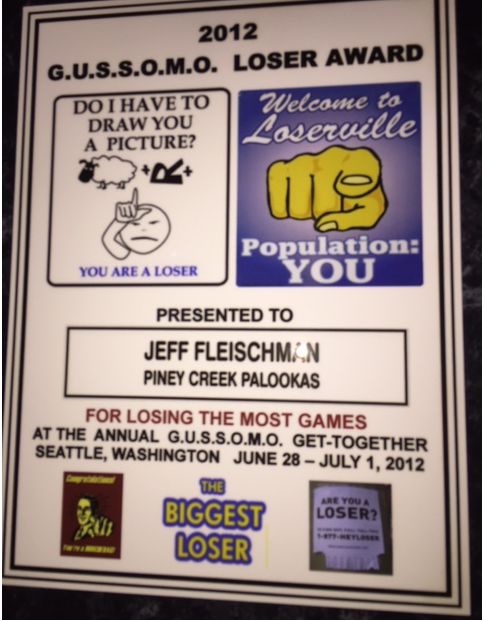 (Above) Unfortunately... here's an Award that Jeff Fleischman has won... not ONCE... but TWICE at our Get-Togethers.... The "Loser Award" for losing the MOST Games played "Face to Face".....


-------------------------------------------------------------------------

(Below) Here is a picture of our Annual "In Your Face Award"
(each year the Award looks different... to go along with the
location of our Get-Together City)
The Award is given to the Manager that wins the most games
in "Face to Face" action...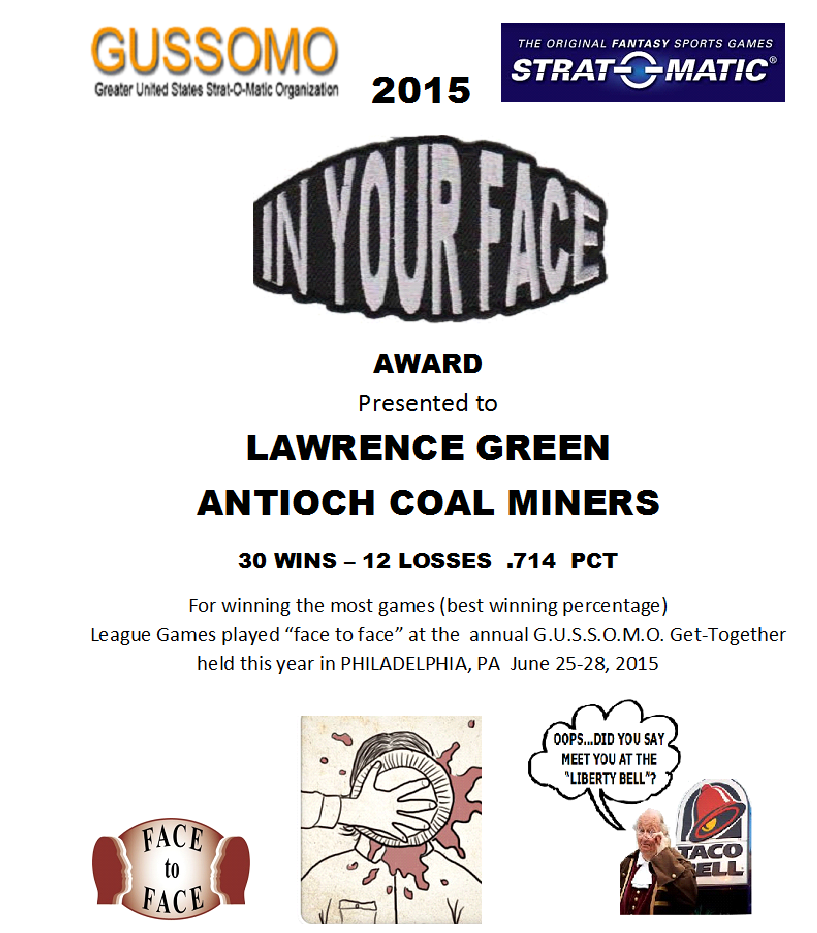 -------------------------------------------------------------------------

(Below) The "Pour It On" Award that Jeff Fleischman won
when his team scored the most runs in Face to Face games
in 1993 at the first "No-Host" Get-Together that was
held in Denver, CO in 1993.... 3 years before Jeff
moved to Colorado!
(we didn't know how to get around the town!)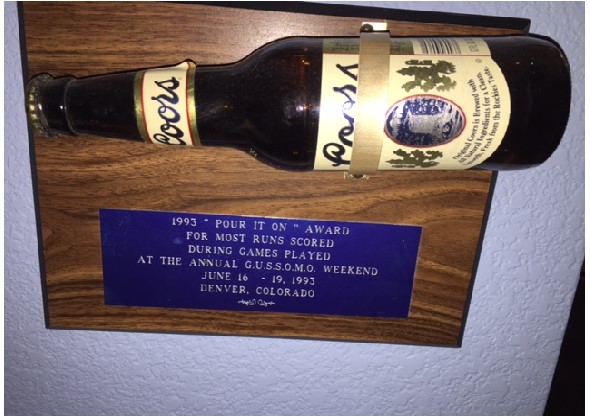 -------------------------------------------------------------------------
Have fun watching a parody and learning more about Strat-O-Matic